Share
Just under 150,000 individual people visit one of the four Disney World parks every day. That's one quarter of the population of Vancouver, British Columbia or the entire population of Oshawa. Even with these massive groups of people, Disney sets the bar high for customization of experience through it's two intertwined technologies: the Magic Band and My Disney Experience.
Magic Band
We've gushed over the Magic Band in past blog posts, but it's impossible to talk about Disney's customization of experience without talking about Magic Bands. These bands contain everything you need to have a magical experience.
Moreover, you can buy different colored and designed magic bands to fit your own tastes, including selective bands by the luxury brand Dooney & Burke. While the digital information stored in your own Magic Band is customized to your experience, Disney has gone the step further to make sure that the outer shell is also individually customizable.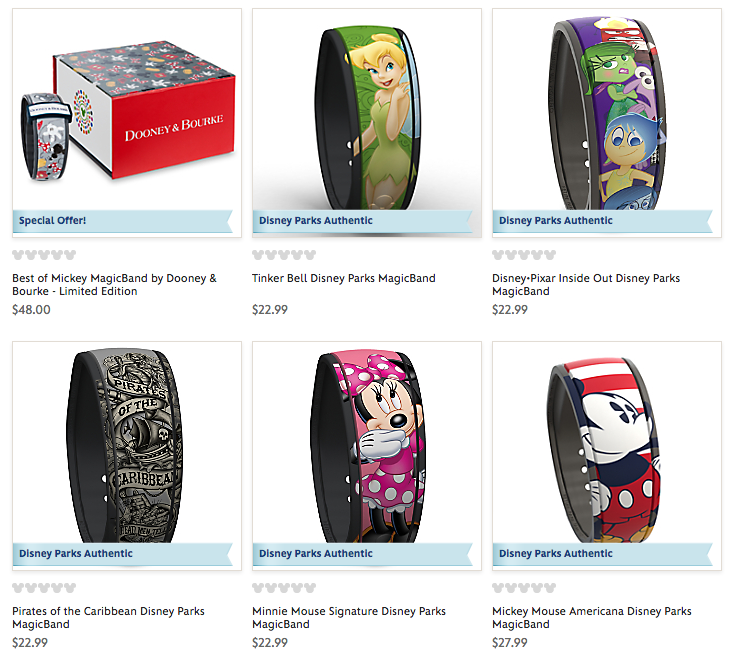 Disney even breaks down all of the uses of the Magic Band in the delightful little video below.
My Disney Experience
As someone who just spent time in Disney World, I know first hand how amazing this application is when it comes to the customization of experience. I could see menus, wait times, restaurants, reservations, and so much more. With wifi across Disney property, the application is constantly in use. My Disney Experience will even predict and suggest rides, restaurants, or other experiences for you to try out based on your past choices and current wait times in the park.
The fantastic video below demonstrates how useful the application is for both planning and enjoying the parks.
Related Chatter