Festive Friday at Mad Hatter
Array
The jolly 'ol man wasn't the only guest to stop by suite 230 in the historic Lang Tannery building in December. Many friends – old and new – made appearances at the Mad Hatter Technology Inc. and Machteld Faas Xander headquarters to celebrate the holiday season during Festive Fridays.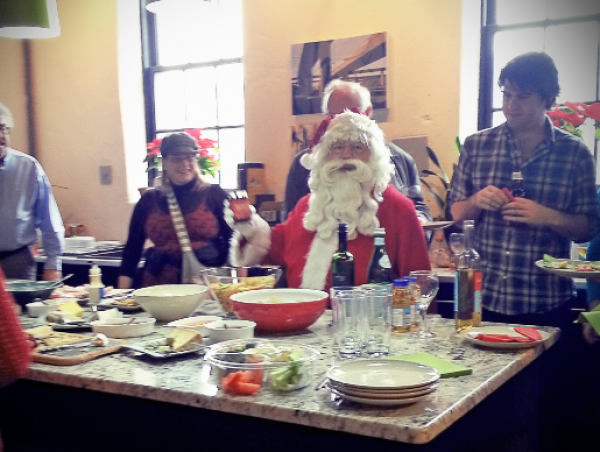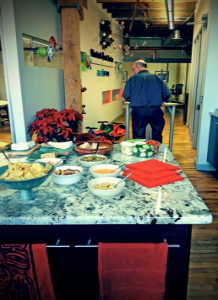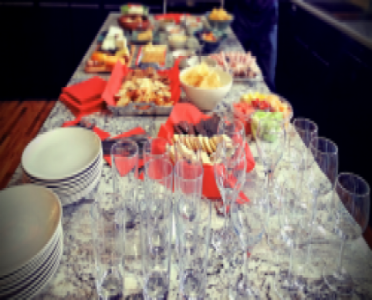 Kicking off of December 7, there was lots of festive cheer to be had, and good food, drink and conversation to be enjoyed on Fridays – all while supporting a great cause – as attendees were encouraged to bring a canned good that would be donated to local charity Nutrition for Learning.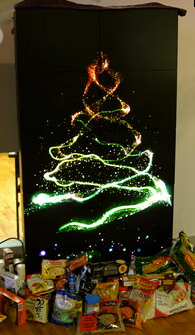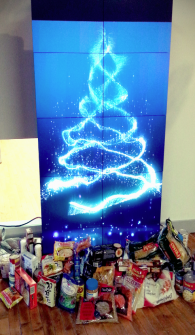 There was also a digital Christmas tree display that lit up the space on Christie Digital Microtiles.
It was a great time had by all, and over 100 canned goods were collected at the three festive Fridays. We even received a visit from our friends at SNAP KW, who took some photos of the event. Online event coverage can be found here.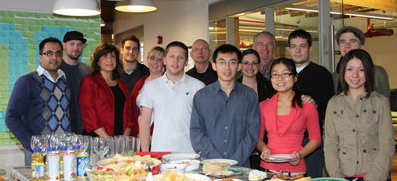 Many thanks to all who attended. Wishing you all the best in 2013, and looking forward to seeing you before the next holiday season.