Share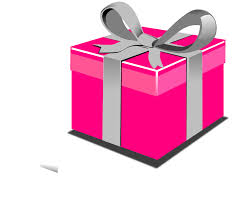 The Christmas countdown is officially on and the extended mall hours, long lines and busy parking lots are here to prove it. 
In celebration and anticipation of the holidays, this blog will highlight some tech gift ideas for those who are interested in and inspired by having the latest technology.
Great gifts for those that are close to you and have been nice (for majority of) this year : ) 
I decided to compile a list of tech gadgets that you can gift anyone - including yourself this holiday season. 
Indoor 
Google Home 
A virtual assistant in the home? Who wouldn't want one. This device is affordable and sure to delight the receiver of the gift, and others in the home. 
Consider giving the tech lover in your home a Google Home Assistant, so that they may be assisted during their day to day activities. 
Google Chromecast
​An addition to your TV, the Google Chromecast allows you to use your SmartTV as a monitor. Just plug the device into your HDMI port and enjoy seamless streaming on your TV from your phone. 
The Google Chromecast is lightweight, simple to use and affordable. 
Smart Plug 
This plug allows you to turn electronics within your home into smart devices which can then operate off of Google Home or Amazon Echo. 
Almost anything can become 'smart' once you plug it into the belkin WeMo switch. 
Anywhere, Anytime
Snapchat Spectacles 
Snapchat Spectacles were released this year, and currently are available from vending machines (so far) or on eBay. 
The spectacles will be a surprise for the snapchatter in your family. 
Laptop Shell 
Select a unique shell for protection, or a sleeve for style and warmth for the laptop lover in your family. 
Relatively cheap and a never ending selection, a laptop shell or sleeve can arrive in three days when ordered from Amazon. 
Spotify Account 
A subscription to stream albums and playlists ad free is a great gift for anyone. 
Sign up for the holiday premium today - which offers  three months of service for $9.99.
Stocking
Headphones
Having a second pair doesn't harm anyone - pick up a pair of fun headphones to stuff in a stocking for the listener on your list. 
Screen Protector 
For a phone, laptop or tablet - prevention over cure is simple way to protect the screen of beloved devices from drops and spills. 
Leather Mouse pad 
Perfect for the person on the go, or to add character to an office, a leather mouse pad will delight whomever it is delivered to. 
Overtime the leather will wear according to your mouse scroll, neat. 
GoPro
Gift a GoPro camera and ensure all the holiday moments and memories will be captured  this holiday season.
GoPro's are small and durable, the receiver will have this for a very long time. 
Related Chatter