Share
Social and mobile technology has changed the world we live, play and work in. Communication and collaboration are constantly occurring with social engagement driving awareness and contributing to innovation. 
Aside from constantly emerging - technology spreads awareness, encourages conversation, and saves lives. The importance of building a following in order to share information is key to stimulate conversation around vital topics.
Science influencers, such as Neil DeGrasse Tyson or Bill Nye, took the world by storm through television shows aimed at young scientists (Bill Nye the Science Guy) and adults (Nova, Cosmo) alike. With social media, the reach of these influencers grows exponentially as their content crosses borders, is mobile friendly, and is available 24/7 365.
There are many influencer and/or marketing channels to utilize. YouTube, Instagram, Periscope, Twitter and Facebook are a few available at no cost. An influencer could be a researcher, blogger, personality or scientist. 
Influencers & Inspiration
Jacob was diagnosed with autism at a young age, yet this child prodigy is the youngest researcher accepted into and enrolled in the Perimeter Institute located in Waterloo. Check out this inspiring TEDxTeen talk that has over 7 million views.
Hank and John are widely known as the  VlogBrothers for they make video styled blogs focused on education, games and trivia. The brothers emerged as pioneers of the influencer economy while using YouTube to communicate with each other via videos instead of communicating on the phone and texting starting in 2007. 
Dianna is a physics enthusiast with a passion for science and knowledge who shares phenomena, news and physics information through her YouTube channel. The channel provides videos putting a entertaining spin on physics and other scientific topics. Dianna began the channel as a personal project but it is now used as resource for teachers. 
Natalie Panek is a rocket scientist, adventurer and advocate for STEM. Panek is also an engineer at MDA's Robotics and Automation division and seeks to inspire young women to pursue careers in STEM by being a vocal advocate. 
Jeremy Waite is ranked as a number one data influencer, who uses influence and authority on social media to re-tweet mind blowing facts, morsels and humor.
Ben  is a data scientist and director of content strategy, known as 'Big Data'.  Ben has been sharing information about big data, before big data was a term.
SmarterEveryDay, Destin Sandlin

Destin Sandlin - An engineer widely known for his educational YouTube channel that focuses on exploring science projects, SmarterEveryDay has over three million subscribers.

Michael Stevens, Vsauce
Created by Michael Stevens, Vsauce is an educational channel that features videos relating to science, math, technology and a variety of other topics.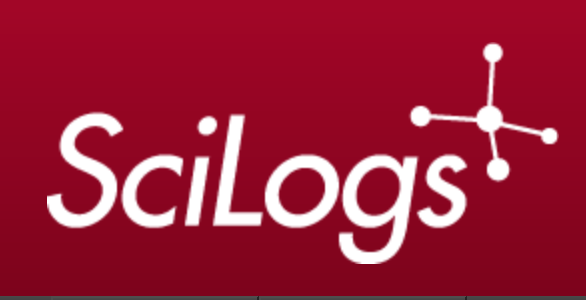 SciLogs From the Lab Bench, Paige Brown Jarreau 
Paige Brown Jarreau is a Bio/Nanotechnology scientist who blogs about science in a story-like way. Paige's blog topics include a variety of topics related to science.  

Veritasium, David Miller  
David Miller created the YouTube channel Veritasium, which is an educational channel with video and discussion based on science and engineering.
Tech Trends & Ideas
People love to communicate with emojis. Domino's allows US Twitter users to order pizza with the pizza emoji and WWF allows audience to donate to endangered animals by clicking on the emoji of the animal you want to donate to. Facebook recently rolled out emojis as a way to express why you like a post. 
Penveu is an innovative handheld device that uses tracking technology. It allows teachers and professionals to interact with displays and projectors while presenting. This tool allows you to turn any projector or large screen into an interactive whiteboard that can be marked on while navigating the room.
Space design impact teaching and learning process, along with technology being a key component of this style - beyond the projector it enables a specific form of teaching that allows teachers to teach how they want and students to learn how they want.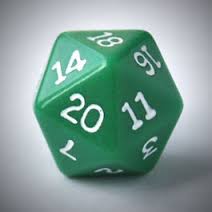 Gamification
Gamification is tied to marketing, promotion and training as it encourages participation. Gamification identifies users as players in a structured experiential environment based on the person's natural instincts.  
Mad Suggestions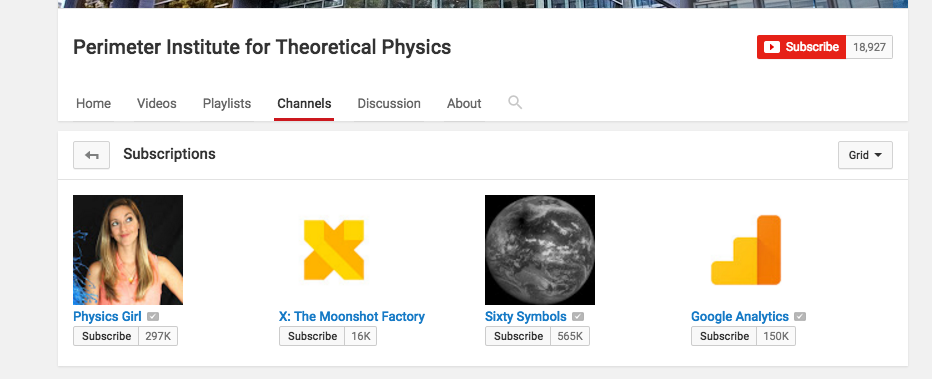 Perimeter Institute
Perimeter Institute's YouTube channel has a massive following that probably consists of students as well as many people who have interest in physics, moon shot projects and Google Analytics. A compilation of videos from leading researchers around the globe exploring concepts from quantum physics to cosmos. The channel also has a lecture series.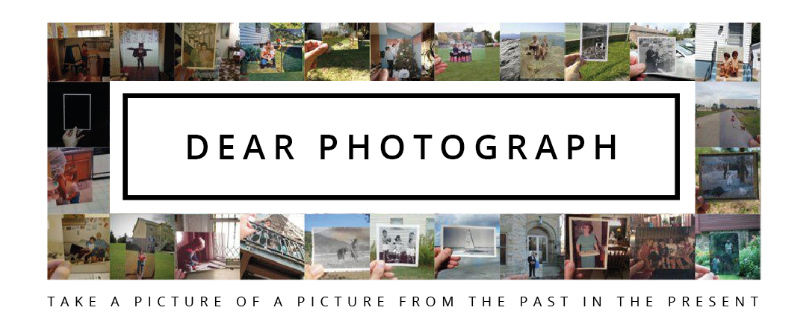 Dear Photograph, Taylor Jones
Dear Photograph is a collection of photos that links to the past. Merging the past with the present, it allows us to relive memories. A simple idea that went viral, Dear Photograph encourages individuals to hold a photograph from the past up in front of the place it was originally taken and include a sentence of what that time and place means to you.
 V​iew these videos to understand the landscape of social media today. 
Educational Institution Terms
Institutions are changing to encourage innovation and accommodate new tech and allows for open education (courses, course materials, textbooks, videos, software)
BYOD - Bring Your Own Device (to make education more meaningful in the moment)
Technology -  allows for easy collaboration and sharing outside of the organization as well as an increased access to data, detailed and extensive information. Though technology is expensive, schools can share data and content as technology makes it possible for many to access lessons and colleges to share content.
Adaptive learning -  empowers students to understand their progress and take control over their learning while also giving teachers insight on how students are doing and what they need the most
Data driven learning - can assist with informed decisions surrounding the curriculum to help students perform better
Redesigning of classroom spaces - to allow for technology to be included in teaching lessons (even libraries being redesigned to enable more access to technology)
Augmented reality - an emerging trend that augments an individuals reality with computer generated inputs
Mad Chatter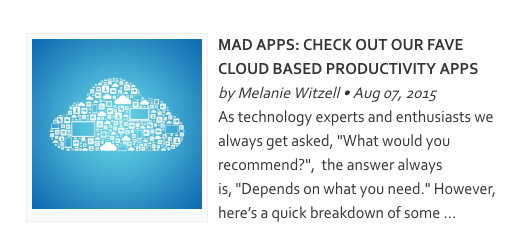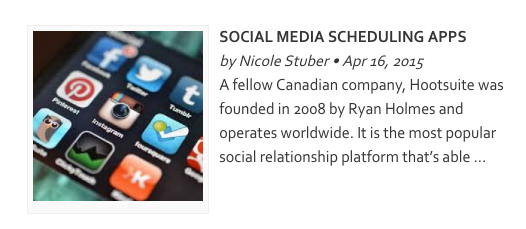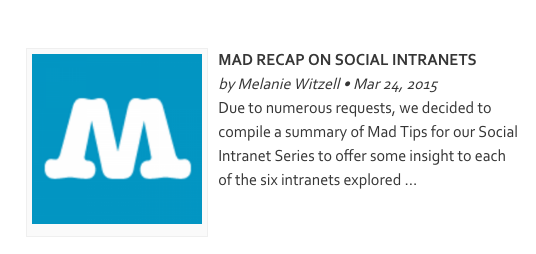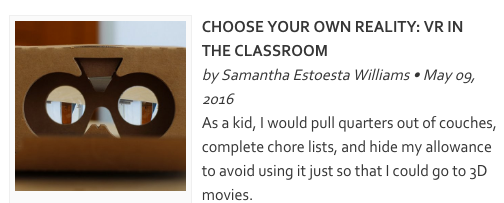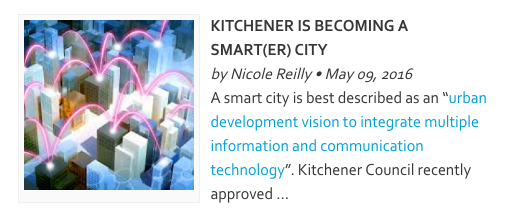 Browse Our Mad Recaps to Understand Each Channel in Depth 
Mad Hatter Technology are social media experts.
Contact
our Buzz Machine today to assist with your marketing campaign needs in Kitchener / Waterloo / Toronto today.
Related Chatter