September 25, 2015 -
---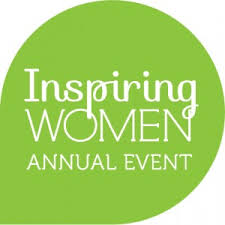 I met the President of FedEx Canada, in an unlikely place - in front of the bathroom mirrors at a conference. The conversation was reminiscent of many chats I've had with friends in front of such mirrors over the years. I was struck by her charismatic charm, humble grace and alluring leadership qualities. I understood immediately, why Lisa Lisson had risen to become one of the most powerful women in Canada. And what is most impressive to me? She did it without changing her values, without compromising her family, and without feeling as though she had to be like one of the boys.
Lisa is passionate about the value of women in leadership roles, executive positions and on boards where performance has been proven to be positively influenced with a female presence. Despite this positive data, she pointed out only 15 of the 65 CEOs across Canada in her network are women, and with women now comprising 47% of workforce across North America, a dismal 3% reach the CEO suite. Despite these odds, Lisa worked from the bottom of FedEx, as an entry level marketing specialist, and over 23 years worked herself into one of the corporation's top jobs, heading the Canadian arm of one of the largest transportation companies in North America.
Here are the top ten tips and strategies Lisa would like to share from her journey:
"If you don't have a good culture, it will eat your strategy for breakfast"
Lisa

Lisson
​President, FedEx Express Canada
1) Write it down. Put your dreams and goals on paper and focus on the destination, not on the path.
2) Find Mentors. Whether formal or informal, don't be afraid to ask to be mentored. Let them know you only need a half hour a month, and you will send them the questions you have in advance.
3) Monitor your mood. Remember mood rings! Apparently this isn't just jewelry for young girls. Be consistent in your moods and control your moods. Track and monitor your mood elevator. Be aware of the shadow you are casting. You can find mood cards to check yourself in daily here: http://www.senndelaney.com/senn_moodelevatorbook.html
4) Think positive. In your thinking, you always have a choice. Choose good thoughts. Think positive.
5) Focus. Place your energy on the things you can control and influence, and let the rest have less of your time.
"When making decisions, do a head, heart and mind check."
Lisa Lisson
​President, FedEx Express Canada
6) Book white space. Book white space on your calendar. Every week Lisa carves out 3 hours at work, and a similar white out block, for personal time at home. At work, she contemplates the things she needs to review or improve... "am I listening more than I am speaking?"..."how is this strategy working?" At home, she unwinds, relaxes and decompresses to be more present with family.
7) Be present. Whether at work or at home, be here now, and live in the moment.
8) Confidently drive your career. Let your intentions be known and make the ask.
9) Prioritize. It's ok to say no to things. Be sure to get enough water, exercise and sleep.
10) Find inspiration. Surround yourself with people places and things that inspire you. One of Lisa's favourite places of inspiration is quotes from Maya Angelou and she ended on this note: "A woman who is convinced that she deserves to accept only the best, challenges herself to give the best. Then she is living phenomenally" - Maya Angelou
"Dare to be different. And be the difference"
Lisa Lisson
​President, FedEx Express Canada
Fast Facts:
Lisa Lisson is the President of FedEx Express Canada based in Mississauga, ON. She leads a team of 6,000 employees at more than 60 locations coast-to-coast, delivering customer-focused international and domestic shipping solutions
Lisa is the first Canadian and first female to hold the post of President
Lisa is named on the Women's Executive Network list of Canada's Most Powerful Women: Top 100, a rank she has held for three consecutive years.
In 2012, she was awarded the Queen Elizabeth II Diamond Jubilee Medal in recognition of her achievements and work in the community
Lisa is a devoted mother of four children. She is passionate about access to quality healthcare for all children and, in 2013, she joined the Board of the Hospital for Sick Children Foundation.
Lisa holds a Bachelor of Commerce (Hons.), University of Guelph and also serves as a Director of the Board for the Canadian Council of Chief Executives