Share

On May 8, Instagram launched one of its most viral campaign's yet: #HereForYou. Working with bloggers, influencers and actors across the globe, Instagram has highlighted key voices of those with complex mental health experiences to remove the stigma. Moreover, it showcases how the platform has helped improved the mental health of their users and how it's created a community of those who are sharing their experiences while supporting others.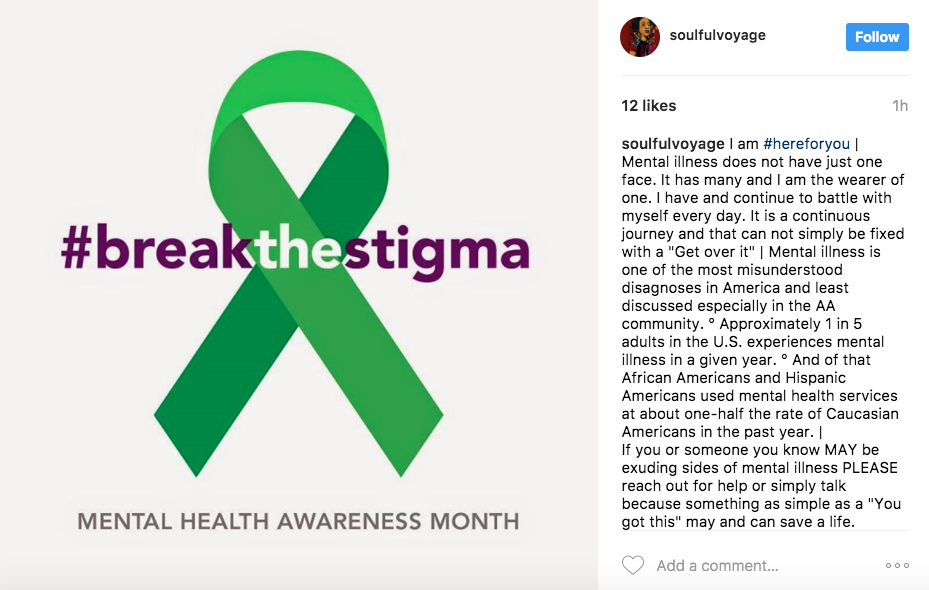 Canada is not exempt from the current mental health crisis. While Instagram's campaign focuses on American and British voices, it targets all of their users, utilizing some of the mental health-based hashtags commonly used on the platform, including #MentalHealthMatters, #RecoveryIsPossible,and #EndTheStigma, along with #HereForYou.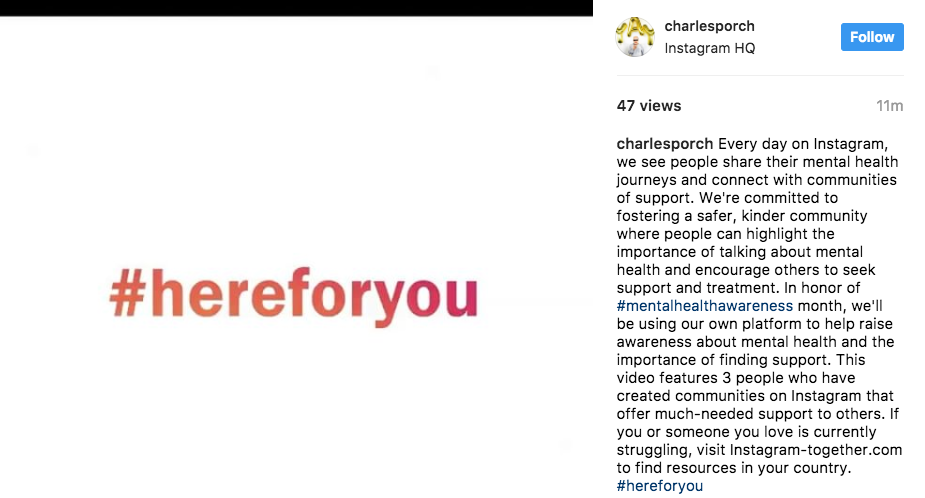 "Every day, people use Instagram to share their mental health journeys and connect with communities of support," Instagram said in a release. "From dedicated accounts tackling real issues, to hashtags of support and kind comments, Instagram has become an important community of support. We are inspired by these voices."
If you want to talk to someone or are experiencing suicidal thoughts, call the Mental Health Helpline at 1-866-531-2600. For international resources, please utilize this list.
Related Chatter