Share
Many outdoor adventurers have the urge to escape the noise and chaos of the city to enjoy nature. Leaving technology behind is typically part of that escape, however, these apps will give you eight good reasons to bring your phone along for the ride.
Yonder
Discover great outdoor adventures in your area with the Yonder App. Yonder is a community driven app that allows users to share their outdoor adventures with others. You can post pictures and videos of your most recent outings, and follow fellow adventurers on their journeys. Search the map to find activities, destinations, and experiences near you. Its a great way to discover new ways to explore the outdoors.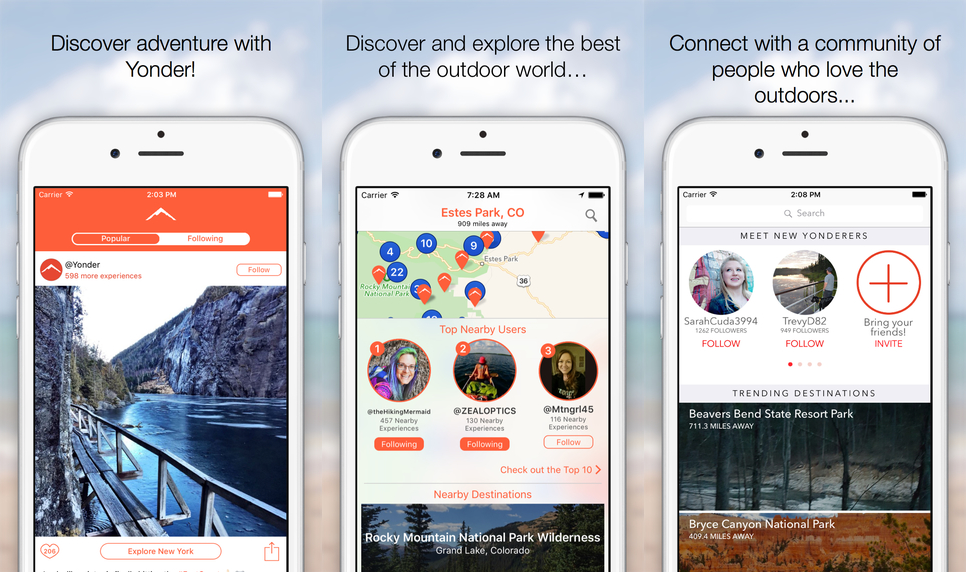 Cairn
Heading to the backcountry, and wondering if your phone will work? One of the features of the Cairn app is a map of cellular reception coverage, based on crowdsourced data. You can find the area you'll be visiting on a map, and see all the points where other adventurers had cell reception. In addition to that handy feature, Cairn lets you notify your friends and loved ones of your trip. They can monitor your progress, and receive a notification if you don't return home safely when you intended to. Other helpful mapping features help you find your way, so you do make it home safely.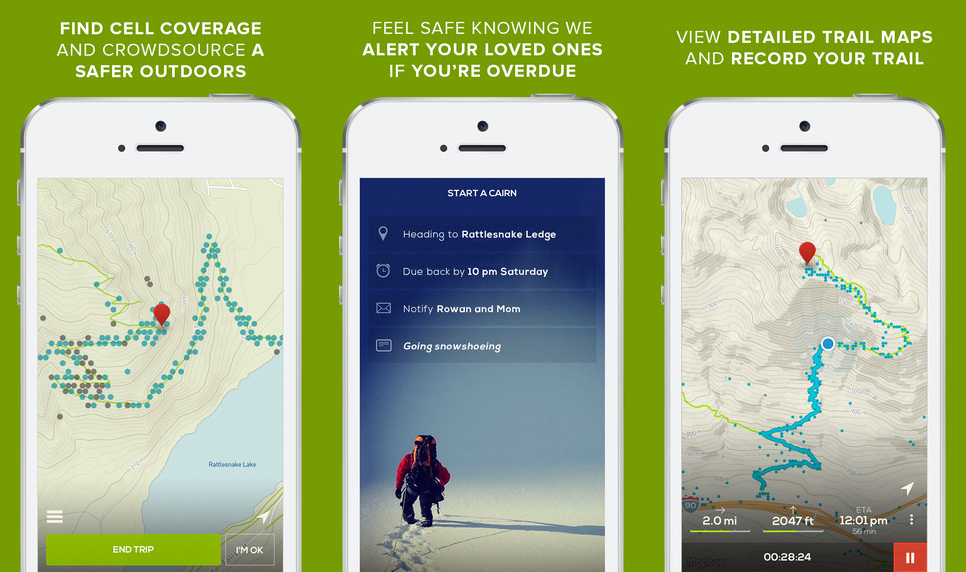 Topo Maps
There are a lot of GPS, mapping, and topographical map apps out there, but Topo Maps tops them all. This app, and other similar topographical map apps, provides the details needed for anyone exploring the wilderness. With high quality topographical map data, you can see accurate elevation details, water features, and trails. Having this app could save you from trying to portage your canoe through a swamp, or up a mountainside.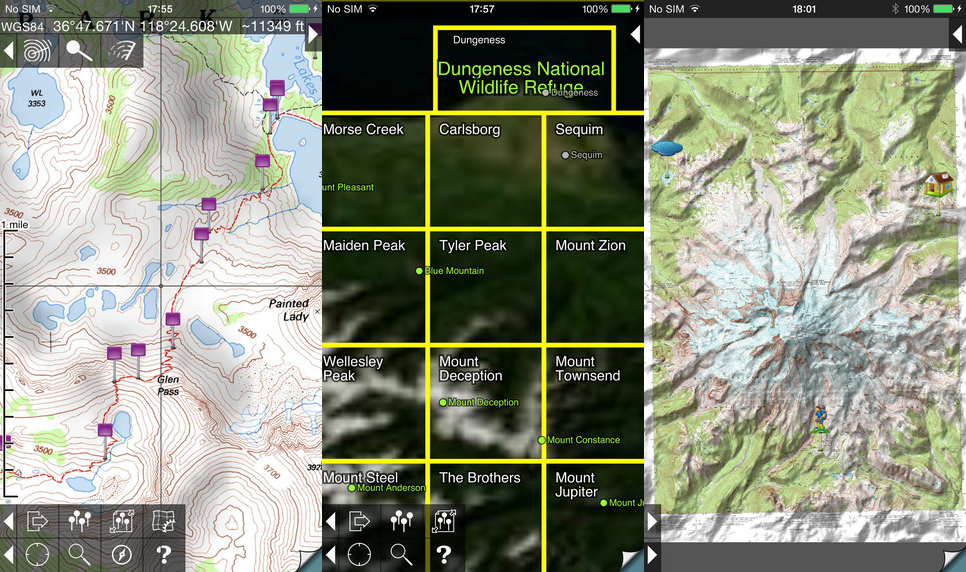 Map My Bike/Hike/Run/Walk
The Map My... anything outdoors... suite of apps lets you track your outdoor activity on a map. Whether you're biking, hiking, running, or walking, you can see your trip overview on a map, and track your best times. Challenge your friends to beat your times, or just share your progress. Its also a great way to discover new and popular routes in your area. The apps also provide a lot of helpful stats about your workout, such as calories burned, and average pace.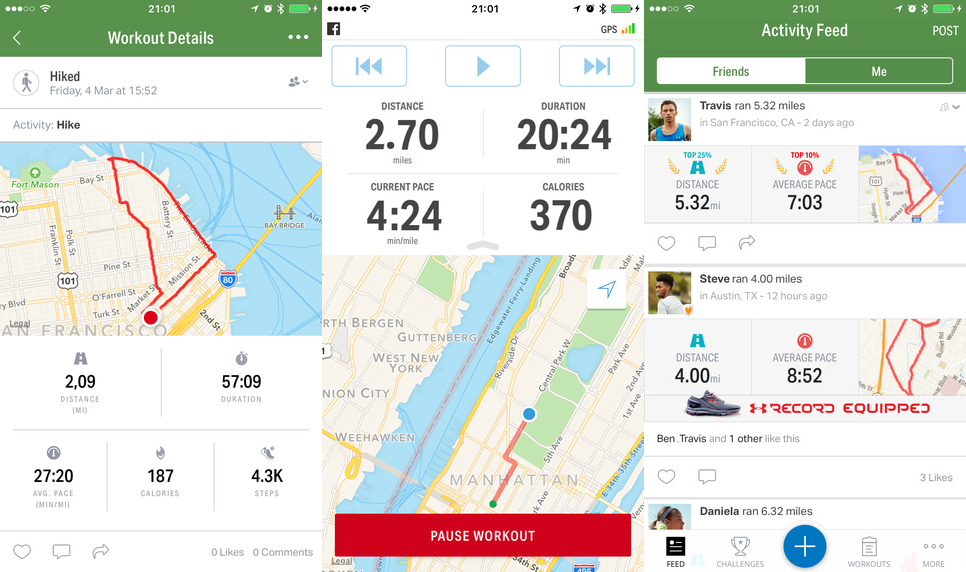 Star Walk
If you plan on enjoying the stars on your next camping trip, then you'll also need a map of the night sky. Star Walk uses the gyroscope, compass, and GPS in your phone to create an augmented reality experience with the stars. Find the constellations, planets, and even satellites in the night sky by holding your phone up and looking around. This app is a big hit around the campfire.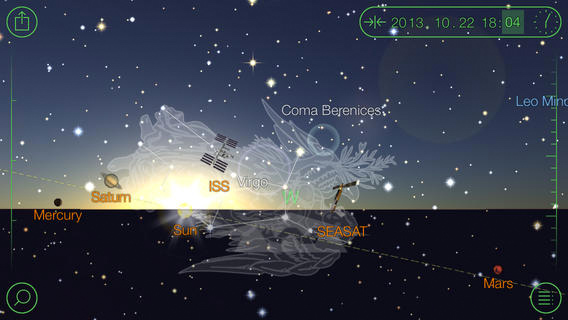 Orvis Fly Fishing Guide
For the avid anglers, the Orvis app includes hours of instructional casting video, knot animations, fishing reports for over 200 of the best fishing spots, and informative podcasts with more fishing tips and information. Its a boundless resource for beginners or experienced fisherman. Even if you manage to learn everything there is to learn in this encyclopedia of fishing, you'll still be opening the app on a regular basis for the very helpful fishing reports. Find out if the water level is too high without having to drive six hours and look at the river yourself.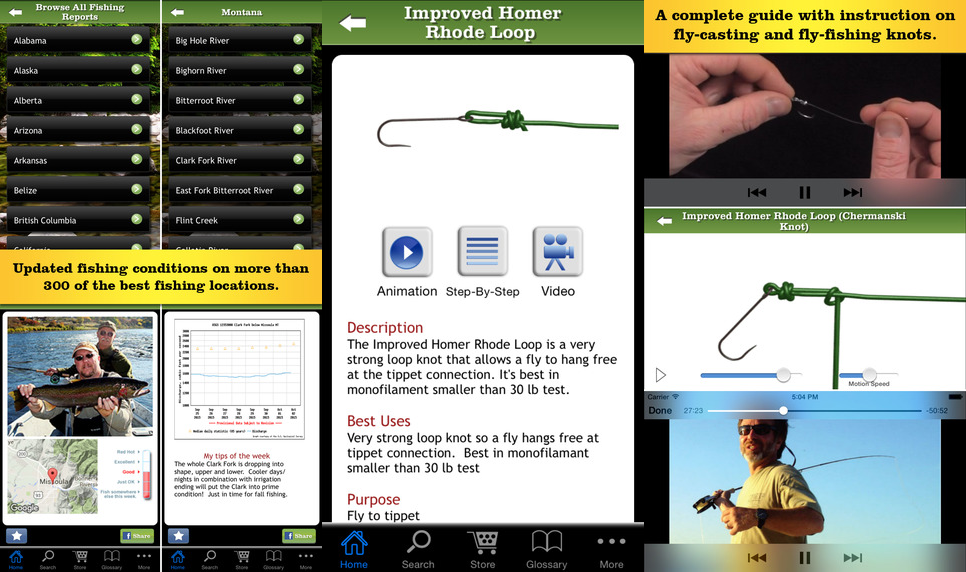 First Aid by the Canadian Red Cross
Anything can happen on an outdoor adventure, and its important to be prepared for the worst. The First Aid app helps you out in emergency situations, with videos, pictures, and step-by-step advice. If you are deep in the backcountry without an internet connection (because you forgot to get the previously mentioned Cairn app), you can pre-load first aid content on your device.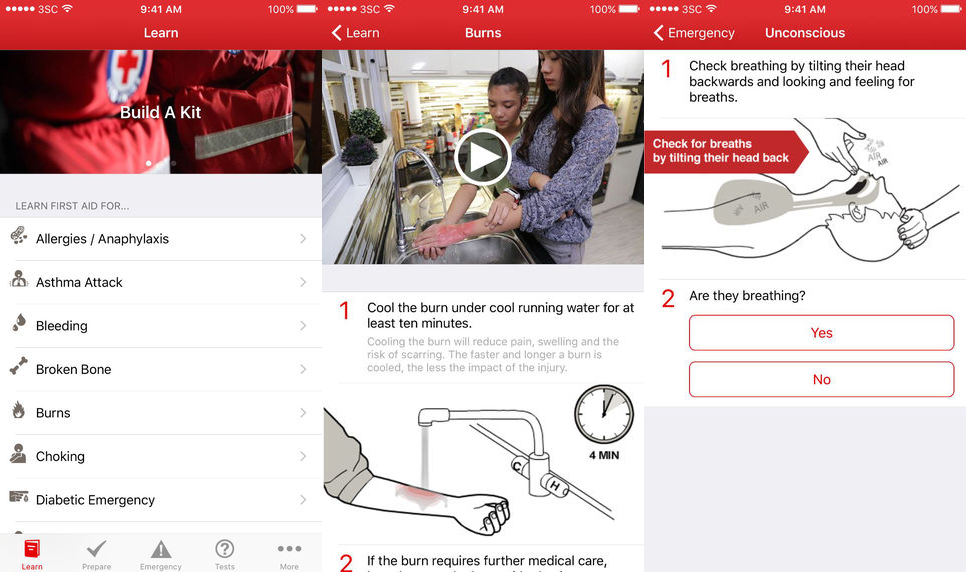 SAS Survival
If things really go wrong on your adventure, and you're stranded in the wilderness, you'll be glad you downloaded this app. The SAS Survival Guide has been the definitive guide to surviving any situation, and they've done a great job of porting their guide to the app. Stuck on an island with no food or water? Well hopefully you at least brought your phone, because this app will show you which plants you can eat, which plants will make you sick, and which plants will soothe your sunburn.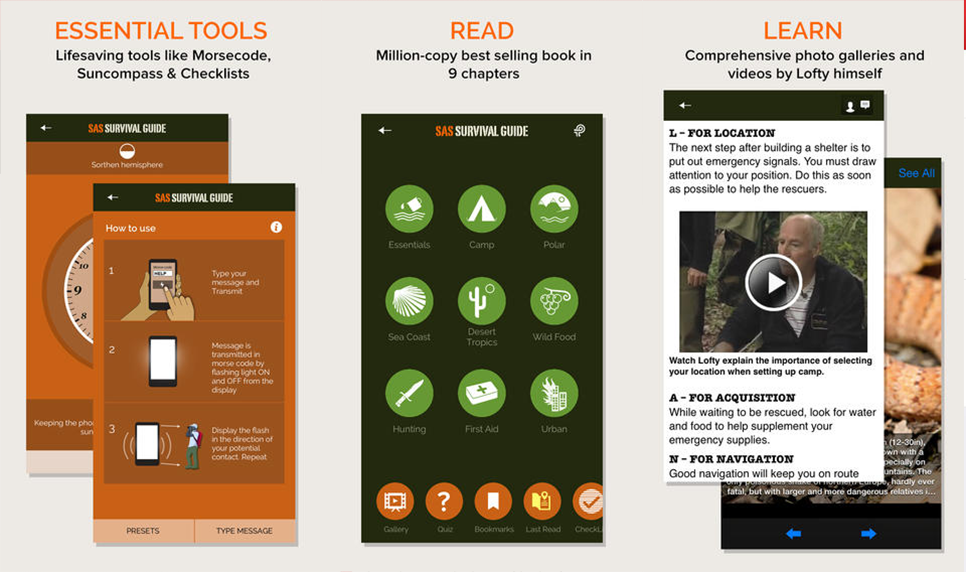 If you're planning on using your phone in the outdoors, you'll need a way to charge the battery. Check out the Wenger Solar Panel and other outdoor tech, in our related article:
Taking Tech Outdoors
.
Related Chatter