Share
Every year, be it the Euro Cup, Stanley Cup, the Super Bowl, March Madness or the Olympics, I always look at my stash of athletic gear and say, "I'm getting back into [insert athletic sport or fitness regime]."
The beautiful thing about the Olympics is that almost everyone has a small connection to sports, be it memories of running free in the playground, swimming in one of the pristine Canadian lakes, playing catch, or varsity basketball.
It always begins the same way:
Watch Canadian athletes defy the odds and perform fantastically in world sporting competition

Be overcome with emotion and pride, screaming and jumping in celebration

After some celebration, you start thinking, "I should get back into/I should start [insert athletic sport or fitness regime]."

Rush out to your favourite sporting goods store, purchase high end gear.

Get a green smoothie to complete the transition

Sit down on your couch and think: "What next?"

Pull out phone to look for apps, end up on Twitter instead.
​​
After years of getting into this same pattern, I've compiled some of my favourite apps that have kept me active long after the athletic event de jour has passed.
---
The first step is finding the type of sport you want to get into; that's where Sportsetter comes in. Utilizing a monthly subscription for "activity passes", the app uses an interactive map to highlight places where you can try different athletic and fitness activities, including yoga, swimming, soccer, and ultimate frisbee.
---
Using a GPS, Runtastic tracks the time, distance, elevation changes, speed, and calories for activities such as running, jogging, biking, or walking to make sure that you reach all of your training or health goals. Considered to be one of the best motivational applications, it's great for those training for marathons or just looking to get healthy.
---
RootsRated is all about finding the best local outdoor recreation, trails, and trips. Using geo-location services, Roots Rated highlights places to explore, which is especially fantastic if you are exploring a new area of town or the country. The amazing this is that if you are taking an overnight trip (or just a longer trip), the application shares your location with family members and shows a custom lock screen that gives all of your vital information and statistics to first responders.
---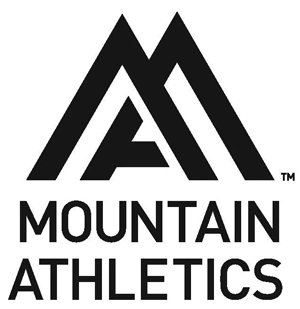 In love with the outdoors? Mountain Athletics will help you train for any adventure outdoors, be it rock climbing, portaging, or skiing. Dependant on your adventure of choice, Mountain Athletics creates a custom six-week training program that works to build on your strength, skill, and endurance.
---
FitStar
Outdoor isn't your thing? FitStar will create custom workout plans to help you reach your fitness goals, be it losing weight, strength building, or endurance. The application centers itself on the feedback given by its users, so you can rate your workouts ("too easy", "just right", "brutal"). These ratings determines the difficulty of your next workout.
Related Chatter