Responsive System for Credit Union Staff
Within the Co-operators group of companies, Cumis is a leader in credit union protection. Creditor insurance solutions and competitive financial services are provided to support credit union members. A legacy system is in need of a significant overhaul and upgrade. There is need to create a responsive system for credit union staff, a mobile friendly app experience for sales reps, and an improved online experience for the end customers.
The leader in credit union protection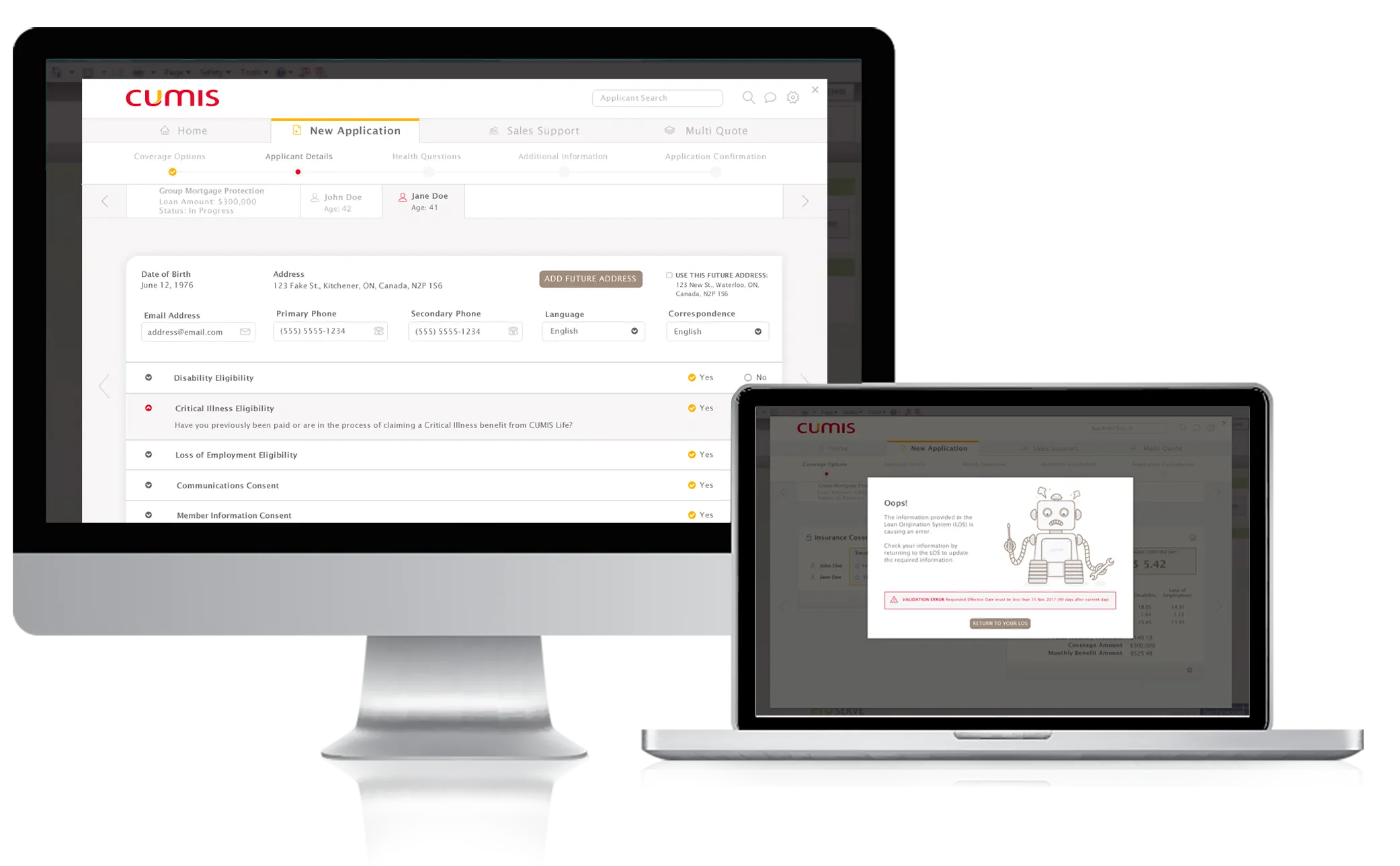 Digital Brand Strategy
Fan Engagement
Community engagement
Social Media Strategy
Communications Planning
Social Media Strategy
Branding & Identity visuals
Communications Planning
With a better user experience as the priority on this engagement, user interface design and creative teams were in the lead of a group of twenty five developers working on backend systems.

A review of the current application state identified the gaps in a needs analysis. Design thinking and collaborative sessions with business development teams mapped out key features, benefits and . Desigeners mocked up new digital design
With a legacy system redesigned to be responsive and mobile friendly, business development and sales teams could have 'in home' and 'in credit union' experiences with customers seated in the comfort of cozy chairs with tablets to share information.
The leader in credit union protection