Share
People often wonder what it is like to spend a day down the rabbit hole and be part of the madness at Mad Hatter Technology. Seeing as it is #MondayMadness, we thought we would share some workplace wellness and wisdom from our Tech Lab, Creative Suite, Buzz Machine and Whiteboard Room.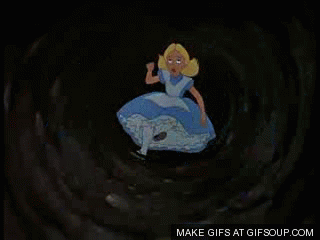 Keep on moving
It is important to get up and move around during the day, especially if you are like us, and do the majority of your work from a computer or at your desk.  We have heard about parking your car at a further spot in the lot so that you get some extra steps in, but what else can you do?
Tech Lab Tip: Set your wearable technology to alert you when it is time to stand up.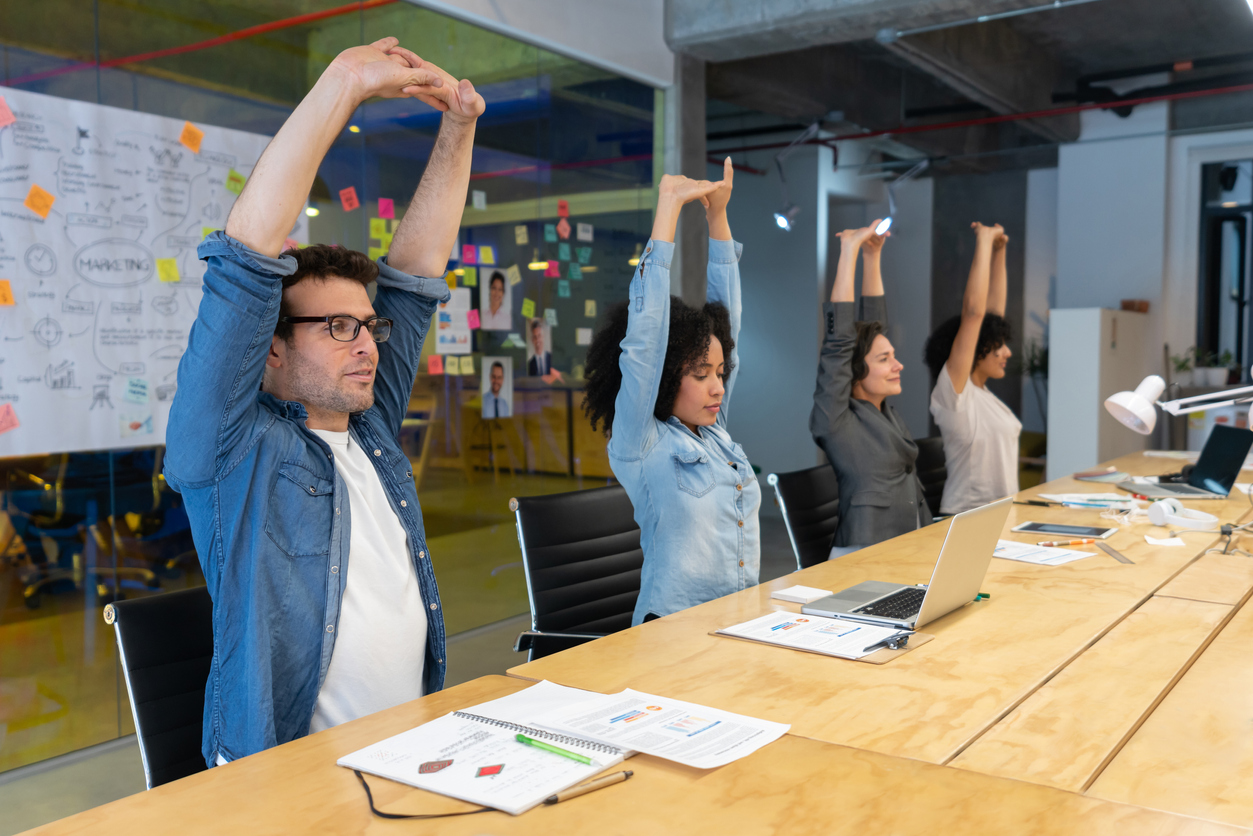 Whiteboard Room Wisdom: Consider taking the stairs to a bathroom on another floor as a way to get in some extra exercise.
Creative Suite Considerations: Go for a walk outside on your lunch break. It is a great way to get some exercise, get some vitamin D and refresh for the second part of the day.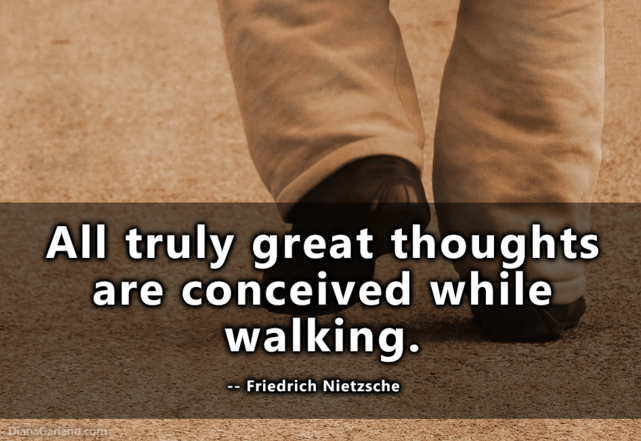 Eat together
If you ever paid us a visit on a Monday, you are no stranger to our #BuffetMadness which is a team potluck that takes place every Monday at our Kitchener headquarters. There is always a variety of options for vegans to meat lovers, including lots of leftovers to fuel us over the course of the week. It is a great way to start our week, chat about our weekends and exchange a few recipes.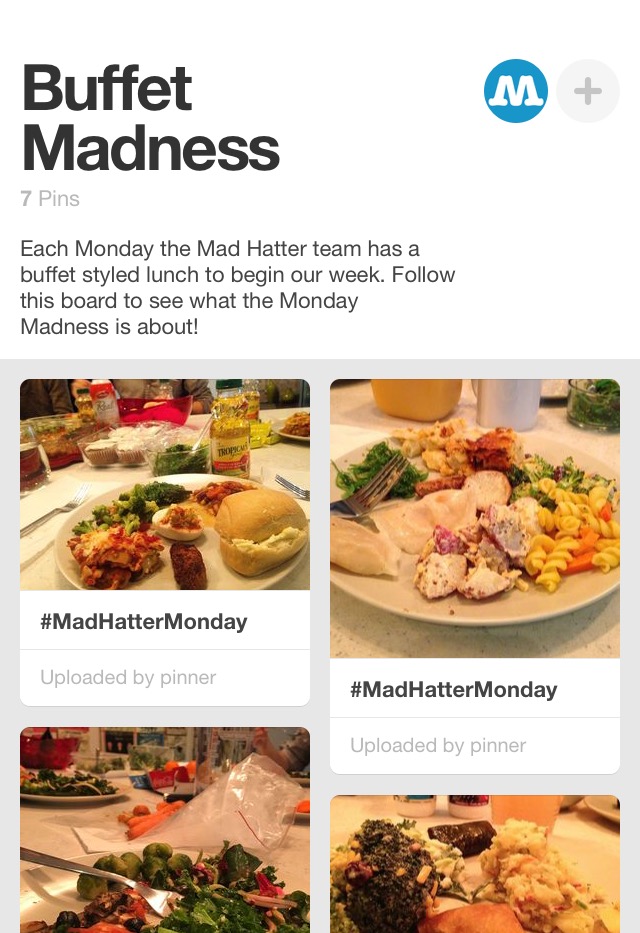 Check out our Pinterest Board featuring the

 #

BuffetMadness.  
Work hard, play hard
We know it is important to work hard, but that doesn't stop us from having a little office fun. When it is too cold to go outside for a post-lunch walk, you can often find the Mad Hatter's playing games. We enjoy challenging each other to a friendly game of fussball, playing Taboo, or testing our building skills.
Tech Lab Tip: We love making gamification apps, and see that it is a growing industry.  There are a lot of games available on smartphones, such as the Ping Pong app we built for TVO, that makes for some office-friendly fun and competition.
Clean the clutter
In our Top Three Spring Cleaning Tips For Social Media, one of our recommendations was to audit your social media accounts and change your passwords.  As you know, changing your passwords is one step to protecting your brand and increasing your online security and protection. But, did you know that by changing your passwords could also have its rewards?
Buzz Machine Suggestions: When you are prompted to make a password change consider an affirmation. For example: walk7kaweek or save$100amonth
Another way to freshen things up at your office is to minimize paperwork and go digital. Not only is this great way to de-clutter your desk, it is also more environmentally friendly, win-win!
Whiteboard Room Wisdom: Upload your files to the cloud and Get Google For Work. One of the many benefits is that you will have access to Google Drive, where you may upload any type of file to the cloud, share with others or access from any computer or smartphone.
Sleep Well
In order to perform well, be alert and productive, you need about eight or nine hours of sleep. Since we are a connected culture and often use smartphones as alarm clocks, we might not be aware of the impact this has on our health.
Tech Lab Tips: Download the F.lux app that adjusts your devices screen to the appropriate time of day.
Whiteboard Room Wisdom: Be sure to take a break from the blue light that is emitted from technology devices such as TV's, tablets and cell phones.
Creative Suite Considerations: Turn your phone on airplane mode if you are going to use it as an alarm clock.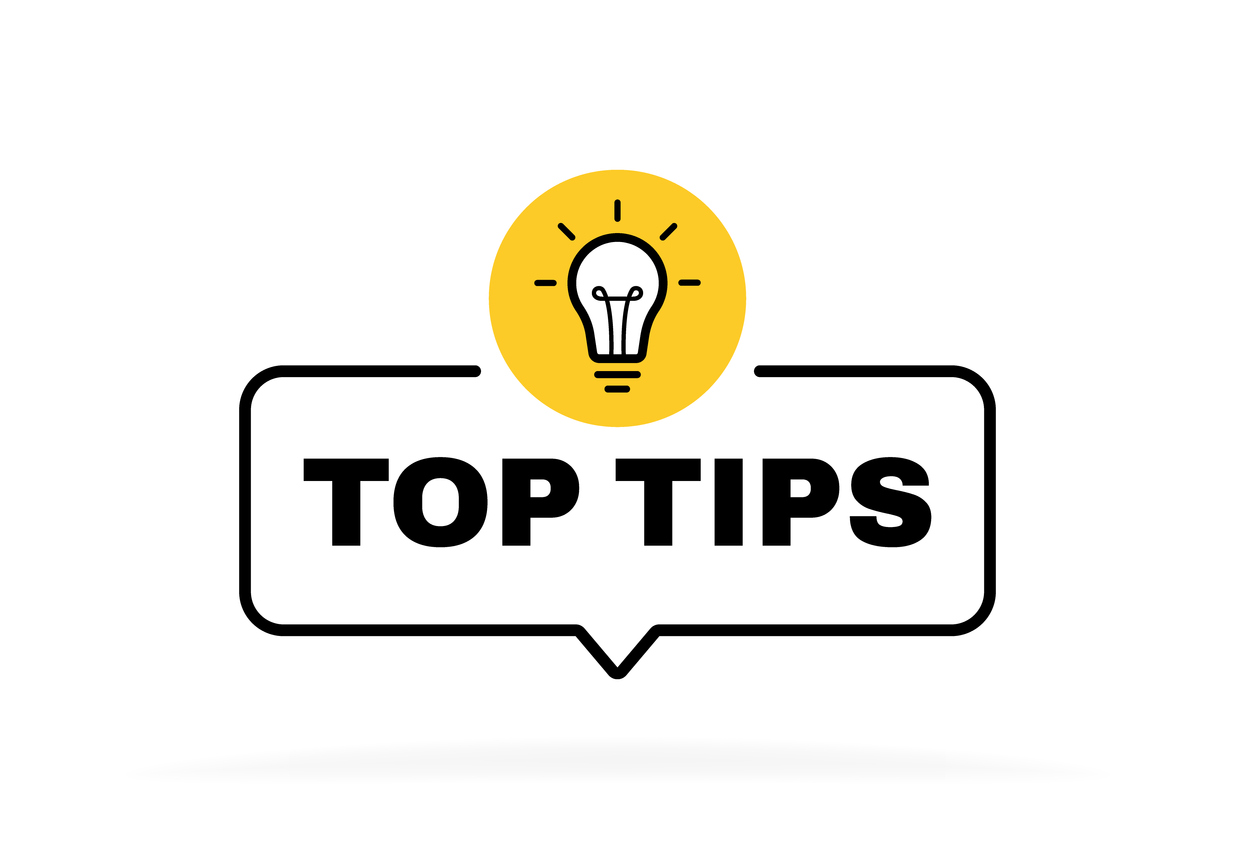 We hope you enjoyed our workplace wellness and wisdom tips. If you have an idea for healthy workplace habits, share them with us on our Facebook Page.
Interested in joining the madness? 
We are always accepting resumes for future opportunities in the fields of:
front-end web and mobile app development

back-end web and mobile app development

UI/UX design

graphic design

content writing

public relations

social media marketing
Future opportunities may include:
full time

part time / contract

volunteer positions

co-op positions

unpaid student placements
If you have an interest in working with Mad Hatter, please take the time to fill out our general application.
Related Chatter