Share
Digital displays, engagements and interactions have been a priority for many big businesses recently, from engaging their own employees to appealing to their audiences. Salesforce's flagship location has gone the extra step by introducing a digital wall that displays a variety of videos to various individuals throughout the day. 
The LED display located in the lobby of the Salesforce Headquarters is the largest LED wall in the US & can be compared to the type of lights and displays found in Times Square. 
Located in the Salesforce Headquarters lobby, this display is 106 feet long, almost 13 feet high and consists of over 7 million pixels, provided by S|N|A.
Completed during May 2016, the project architecture was led by Gensler (an architecture and business branding company operating in different countries across the globe), along with OBSCURA (a 'one of a kind' creative studio that works with a variety popular corporations, located in San Francisco). 
Known as 'the lobby video display', this wall delights clients and colleagues on a daily basis. From feedback to focus to temporary escapes, this wall provides value aside from solely being a visual at 50 Fremont Street. 
"We use the video wall for branding, supplying information, and providing a changing ambiance in the modern lobby space..." 
Chase Mattison,  Global Real Estate Operations Team Program Manager, Salesforce.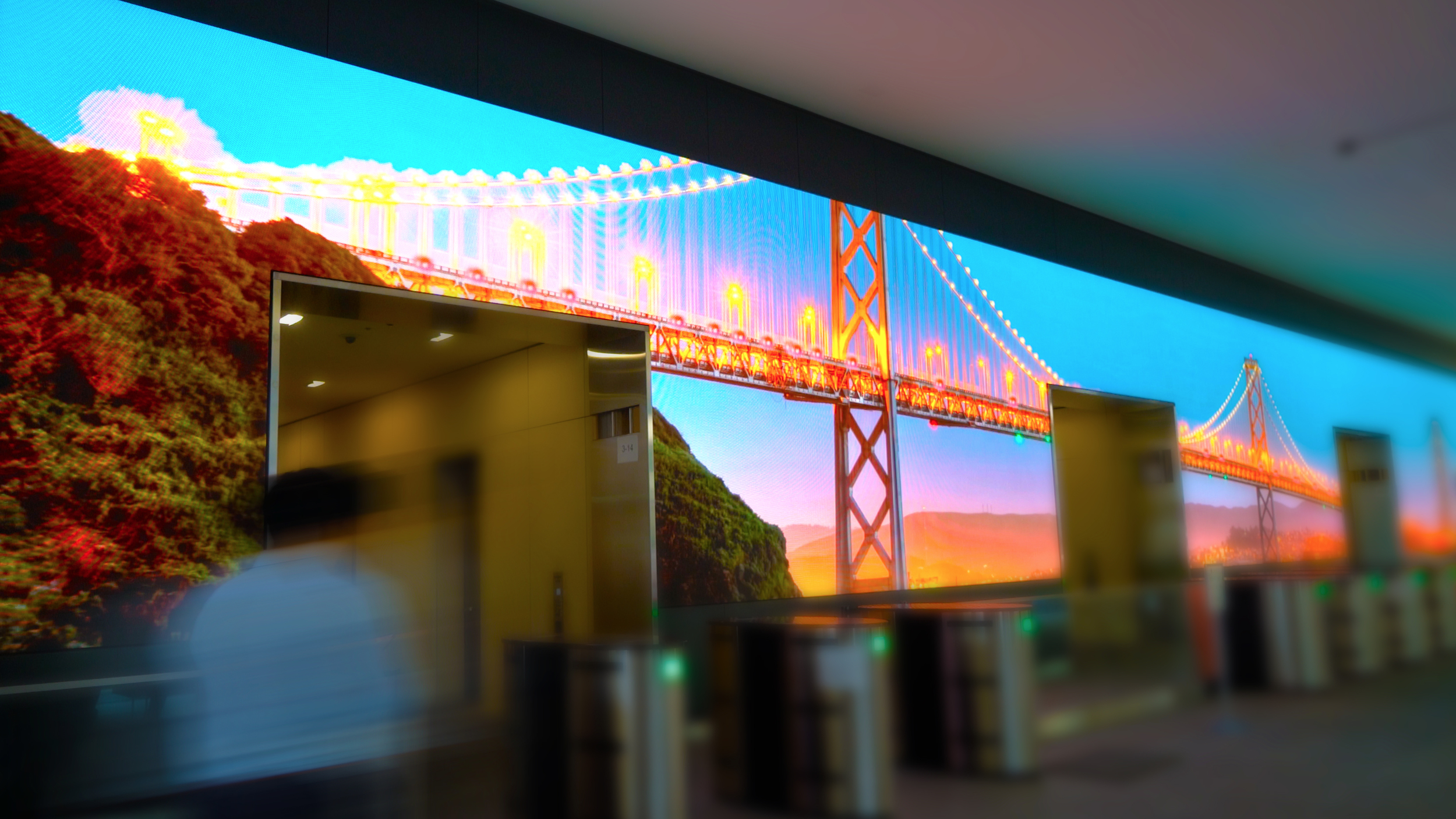 This crisp and clear digital display, engages clients, consumers and colleagues in conversations while passing by or waiting for an elevator lift. 
There are a variety of scenes that transition through the lobby display - some popular ones include the waterfall, tropical forest and the depiction of the Pacman video game. 
Related Chatter