Share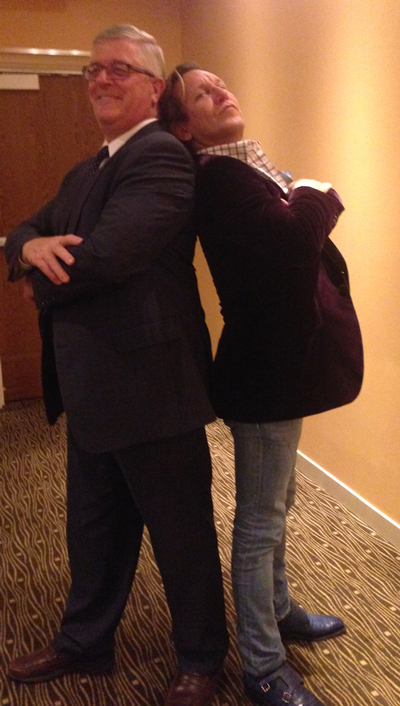 There are a few words I would use to describe Michael Wekerle - hyper, funny, and highly intelligent.   Despite the seemingly casual conversation over dinner, his mind is constantly spinning, evaluating every phrase, and while you may think he's not taking much in, he is carefully filing every comment.  He formulates his opinions of you, and everyone else in the room quickly and he speculates constantly.  
There are other descriptive words in the mix including - a self-made millionaire, savvy businessman and an opportunist.  And while the media will give you the negative spin of a blown up Porshe and hotel lobby extravaganza, beneath the bravado, there is also a very caring and compassionate soul.  On his Porshe 918 Spider experience, he risked his life trying to put the fire out on his own with an extinguisher, as in the corner of his eye, he saw children and several bystanders in the station.
It's also not hard to see immediately, Michael has a considerable distaste for elitism, as he cracks a few jokes about uber elite, downplaying the importance of class and status, and playfully renaming the acronym for PhDs - "Papa has Dough".  He doesn't seem to be bothered by the fact the President of Wilfrid Laurier, Dr. Max Blouw is sitting directly to his left.  Max gracefully smiles, as he knows this jest is just part of the Wekerle package and takes no offence.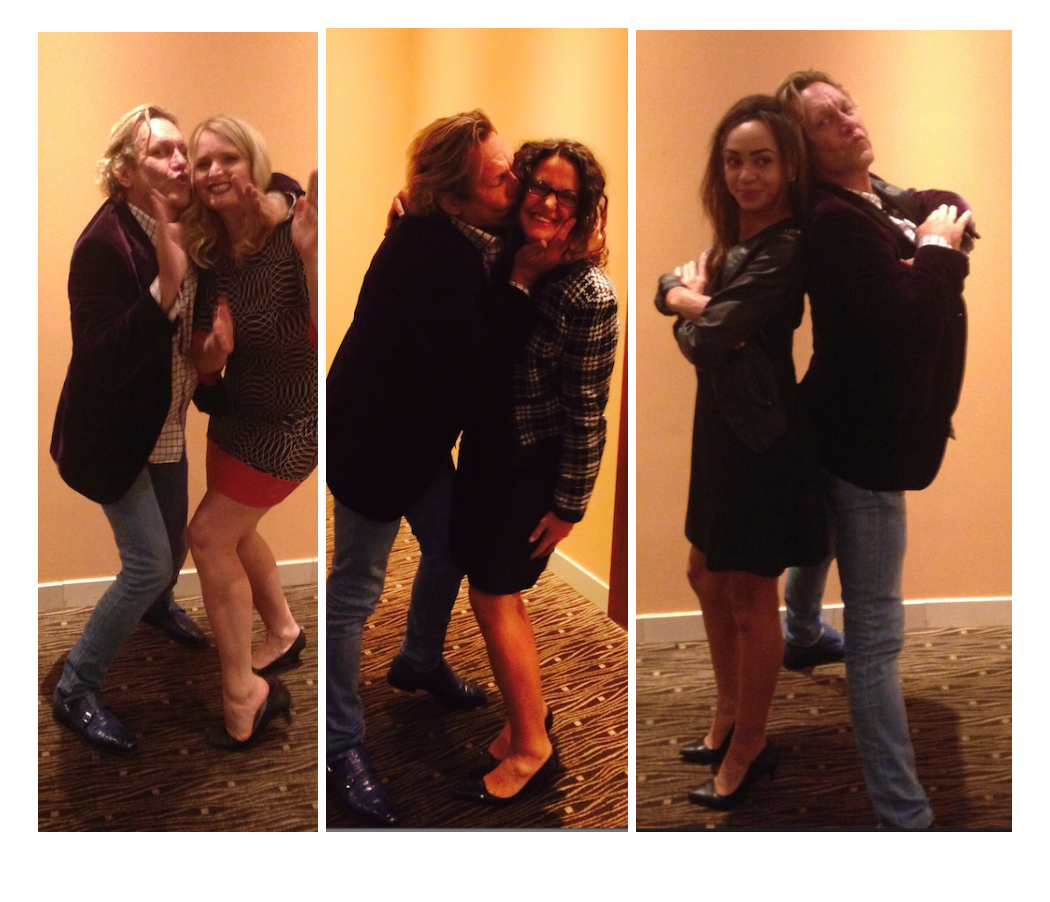 Agency Director Melanie Witzell along with Mad Hatter's Nicole Stuber, and Nicole Reilly with Michael Wekerle at a dinner at the Waterloo Inn. 
Michael asks us in knock, knock joke style, "How do you know when you have met someone from an Ivy league school?" Answer:  "Cause they'll fucking tell you."  When I ask Michael if he has read the JayZ autobiography - Decoded - which shares the story of Jay-Z's rise to the top as a self-made millionaire - Michael says he doesn't need to read any autobiographies.  Instead, he shares an entertaining story about his run in with the hip hop artist, during the time he lived in the Tribeca Manhattan building, where he owned an apartment beneath the hip hop mogul.  Of JayZ, he says, "at least he's self made". On our own Canadian hip hop artist Drake, he wonders if a kid from Forest Hill really "started from the bottom", but he loves his passion and thinks Canadians need to do better at helping other Canadians with a hand up.  And there you have it.  This is how Michael Wekerle rolls - pure, raw, unfiltered and unadulterated thoughts and opinions - and he just keeps on rolling.
As all investment bankers and venture capitalists, Michael is an opportunist.  And in Waterloo Region, he sees lots of opportunity.  As Blackberry winds down in the region, while other investors are sleeping at the wheel, Wekerle quickly recognizes the RIM buildings are grossly undervalued.  You see, courtesy of the Blackberry investment in infrastructure over the last decade, these buildings are "PoPped out".  The network, bandwidth and fiber underneath the buildings is far more valuable than the brick and mortar on top - and like a true opportunist, he's on it.  While surveying the buildings with the real estate broker, Michael tells us his lawyer suggests he should take the week on it (the decision) and review. Michael tells him to open up the cheque book and "cut the cheque." In his mind, this deal is already done.  In true Wekerle style, he's already onto the next step - and he sees a region burgeoning with possibilities.  He's willing to put his money where his mouth is and on this promise, he certainly delivers.  He buys eight former RIM buildings in the region, and a part of me wonders if he didn't seal the deal on the Waterloo Inn land too. If he didn't, he likely inspired the person who laid claim to the land, by his own move on the region.
His vision for the region is a chance to build something like the Cambridge Innovation Centre in Boston near the MIT Campus or the TechStars startup accelerator in Austin, Texas.  He's calling his cluster the Waterloo Innovation Network or WIN.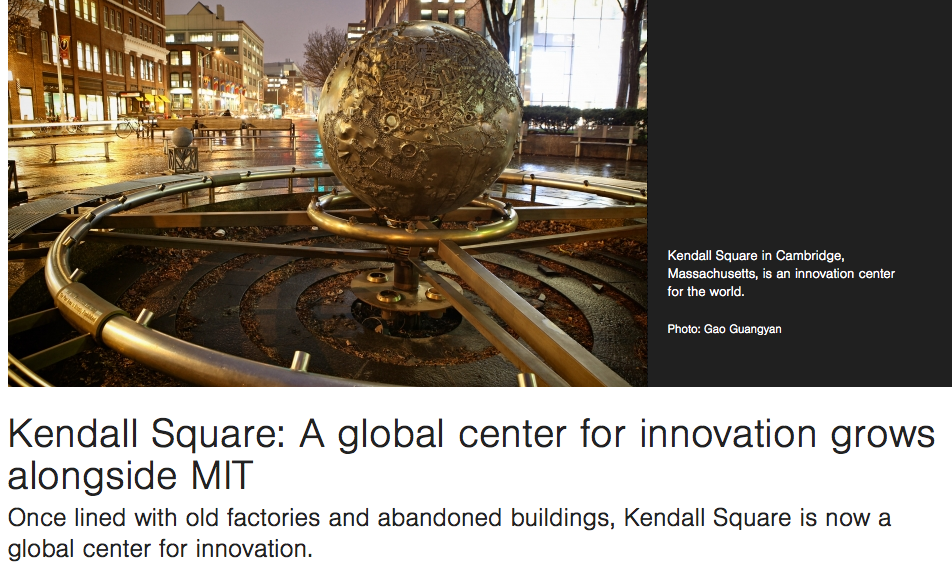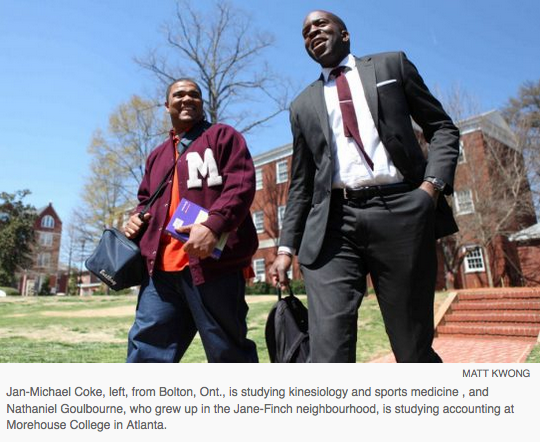 And I would say, Michael has a history of winning and Waterloo Region is where he is placing his energy for his next win.  His vision is to create a campus life beyond campus, with cafes, condos and nightlife for graduate students, so they will want to stay, live and work within the region.  
On the caring and compassionate note, Michael shares his deep belief in a young boy he believes in and supports, his love for his mom, whom he recently moved beside, and the busy life of raising kids, including his young twins hectic hockey schedule.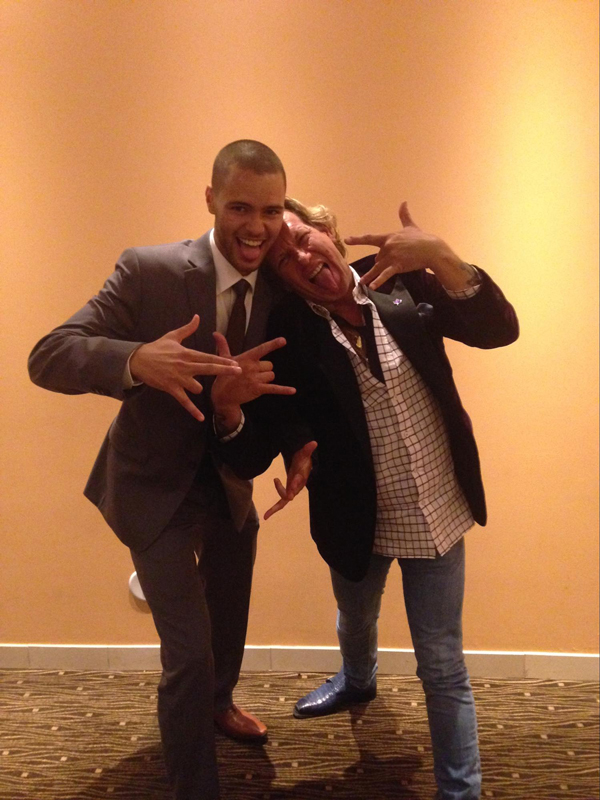 A twin himself, Laurier student Kalob cues into the dinner conversation and shares his love of hockey and microeconomics - the mock day trading game he played at Laurier, he confesses had him trading during his other class lectures.  Michael's advice to the young university student - "Sell greed and buy fear."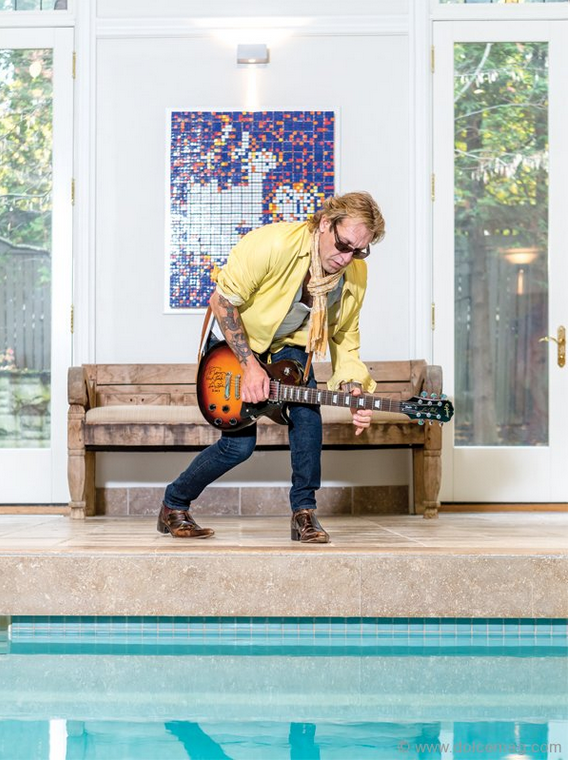 And when asked around the dinner table what would be their dream job, Michael states, "a rockstar."  When Max Blouw is asked the same question, he states, "I would love to do another PhD", and he humbly directs his smile at Michael with a twinkle in his eye.  I'm not sure Michael notices, as he's already onto another topic, but a part of me thinks he's simultaneously listening and filing all of the information in the side-bar conversations too.  Max shares with me he is very interested in materials science and the growing field of nanotechnology in the region.  
And there you have the story of this region - the collaboration and sparks which can be ignited over dinner between 'unlike minded people'.  My hope is the investment rockstar savant who is banking on and bankrolling tech in the region, and the brilliant PhD whose leadership is building one of the best business schools in the country, will work together to make this region grow and glow on an international level.
Related articles:
Credits:
Intro image of Michael Wekerle was photographed by Frank Magazine at a dinner for Rob Steele in Nova Scotia.

Photo by

Gao

Guangyan

of

Kendall Square

in Cambridge, Massachusetts, is an innovation center for the world.

 
Related Chatter