Share
Snapchat Stories, Vine Videos and YouTube was the eighth part of our Social Media Madness Series. We explored each platform in depth - from an initial overview of the platform to the different ways brands have approached it to advertise.
Snapchat allows users to video & voice call and to send 'still' or (up to) ten second video 'snaps'. This real-time communication is fun and instant.
What is Snapchat?
With over 100 million active users who are sending over 400 million snaps daily, Snapchat is a great place to create excitement about your services, product or event. By giving the audience access to the inside scoop, they will genuinely be excited for promoting and sharing your snaps with their peers.
Due to the playful tone of the platform, the ability to increase community engagement and brand awareness through creative campaigns is encouraging. Though Snapchat is still somewhat new and brands are wary about joining it, the potential reach is enormous.
Snapchat provides  personal window on how you view the world, stories are in real time and expire after 24 hours. This instant expression of yourself is a reflection of you in the moment.
Chat Worthy Case Studies
 #lastselfie, WWF
The World Wildlife Fund created a campaign that displayed selfies of engaged specifies. Dissolving snaps were a representation of endangered species, that have been disappearing and will continue to disappear if we don't take action. Within three days the target donation for the month was reached.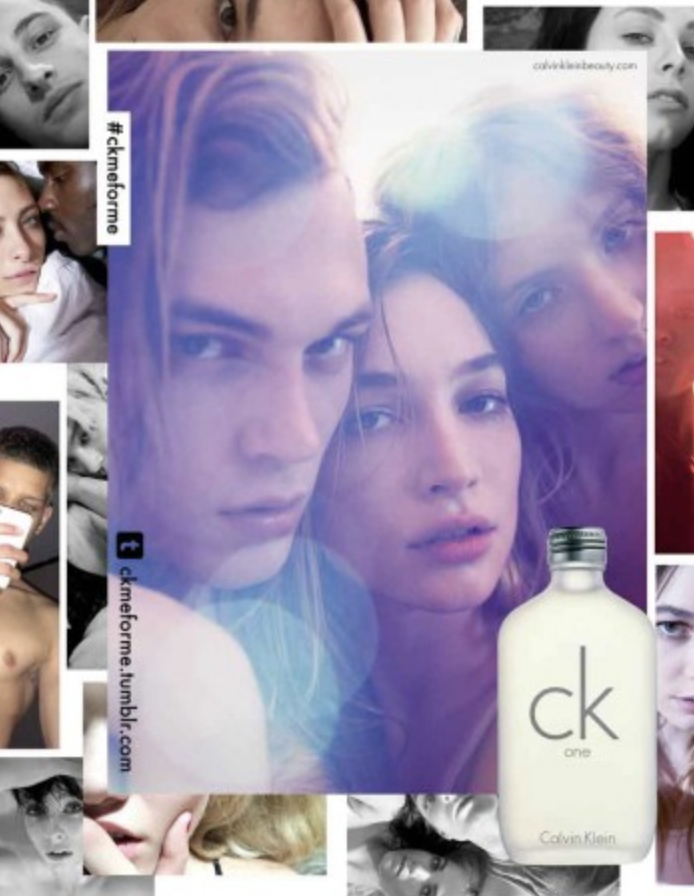 Calvin Klein
In an attempt to increase engagement and connect with the millennial market, the brand had celebrities and models produce selfies and short videos in 'self exploration lab'. In the end over 200 pieces of content were created and shared through various social channels, starting with Snapchat. The brand had also asked their followers to publish their own creations and use the hashtag #ckmeforme to connect the selfies circulating online. 
The brand created a snap story featuring LeBron James in order to promote new burger. They also turned to Twitter to promote their Snapchat campaign by telling users to add them as they will be announcing a 'tasty surprise' soon. Within an hour, they gained a massive following due to the influencer approach taken.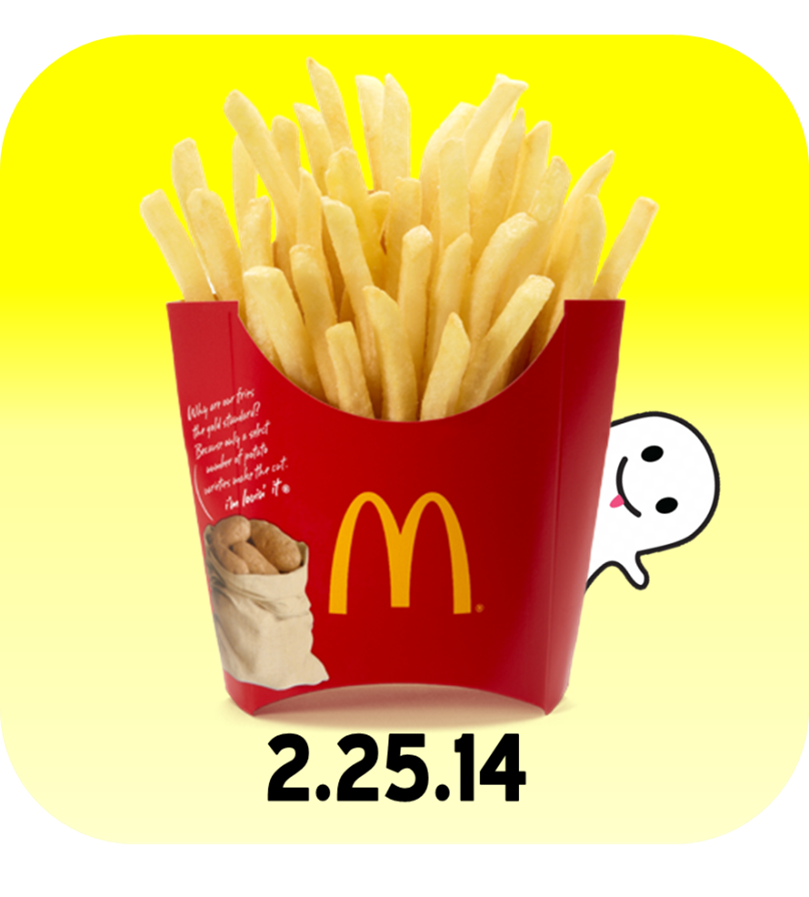 Super Bowl Sunday is the biggest day for marketing campaigns. Audi decided to partner with Snapchat and Onion (magazine) during the Super Bowl to raise awareness with millennial demographic. Humorous photos were created that displayed how pets watch the game in comparison to people. Some of the brand's followers claimed that watching Audi snaps was the best part of the game. The campaign resulted in over 5, 000 people following the McDonald's snapchat story, which spilled onto follows for other social platforms. By producing content that wasn't even related to the game, Audi was the talk of the Super Bowl.
The brand made five day campaign that consisted of 'sweet and sour' pranks. This was brilliant as majority of Snapchat users are 'sour patch kids'. There were life size sour patch kids walking around, causing excitement and confusion with internet star, Logan Paul. During the five day duration, the brand gained 120 000 followers and more than 26 000 screenshots were taken, as well as over 2, 000 mentions on Twitter.
Fast Facts
100+ million users

70% female & 30% male

63% of users between 18-35

founders attended Stanford University

more than 400 million snaps a day

students say they would purchase something if a brand sent them a coupon on

Snapchat

​many 

associate

Snapchat

with vanity
Learn the Lingo
snap - video or image you send to story or friend, once open cannot be seen again

chat - text, call, video chat or send photo

filter - time, temperature, speed, location or layer filters (change colours/tones)

lenses - when you take a selfie and hold until face recognized, then add lenses (faceswap one of them)

replay - if something went by too quick or closed out, you can replay it. users get one free replay a day; otherwise you must pay

screenshot - when you talk a picture of the snap, Snapchat lets the user know (be it personal message or from story)

friend emoji - way to rank friends based on interactions

stickers - neat to send to friends

trophy case - snap to see what you can collect

snapcash - send money to a friend

discover - content from different publishers that is like a subscription (free)

snap code - the dots surrounding the ghost icon, can be scanned to add friend or by username

snapcode selfie - takes five pictures and creates your own GIF

score - based on equation of snaps sent and received, stories posted and other factors. . people aim to have high one
Advertising
The platform has a massive audience that is passionate and engaged, so brands that offer curated content have the potential to increase the audience of the brand and company website traffic. The millennial audience is massive and large media brands have the most gain from this platform.
100 million active 
snapchatters
 & over 2 million video views/day. 
3V advertising
vertical - made for mobile
video - way to advertise, people watch video on smartphone
views - fullscreen as Snapchat was made for mobile
 
discover - content curated from world's best publishers
local/live story - what's happening in your city right from the fans or a collection from live events around the world
sponsored lenses

- advertise during holidays and events, best for exposing brands to younger audience and young adults

can replay old snaps for .99
Mad Takeaways
scan ghost - click on it and add people like BBM

people send snaps of: their food/drink, pets, view, or people they don't know

get a student - they know their audience best and could help craft message

promote Snapchat - from other social channels
Be sure to view our Mad Recaps and explore the identified social outlet below. 
Related Chatter