Share
Before social media, interacting with the citizens involved town halls, going door-to-door, newspaper and radio ads, and foot traffic into city hall. Social media has expanded the reach of municipalities, attracting tourists and engaging citizens at exponential rates. While the sizes of the municipality may impact the number of initial buy-in from their communities and visitors, the reach and followers can be far greater for smaller municipalities if they utilize the strengths of their areas and a few key tips and tricks. Here's a few of my favourite municipalities demonstrating how to be a social media super star, focusing on their key channels.
Tweed, Ontario  - Population 6,057
This small but mighty municipality uses two official social media channels to reach out to their citizens and visitors. While they do not use a diverse set of channels, they utilize these two channels quite effectively. 
The Municipality of Tweed uses the power of their alliances with other counties, municipalities, and Northern Ontario Economic Development initiatives. When looking to expand the reach of your posts, looping in those key partners can both boost the reach of your content and also attract engagement from individuals who might not have crossed your path organically.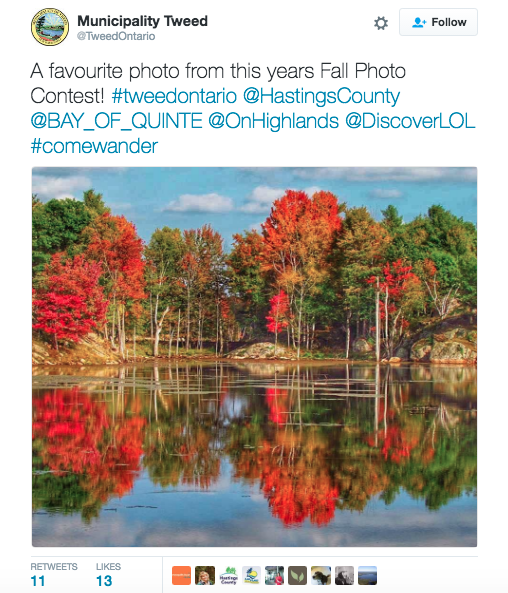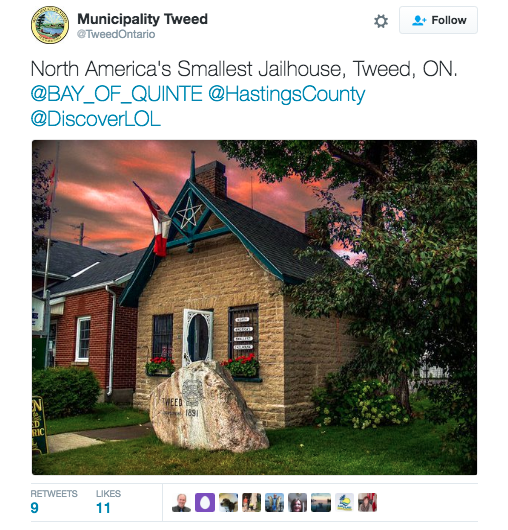 Facebook is clearly the feed of preference for the Municipality of Tweed and they definitely know how to use it! With twice as many likes as there are citizens, the Municipality of Tweed runs a variety of engagement campaigns through their Facebook, which guides people to tag, like, and share pictures from the main page. They also use their local partners and features like Facebook Life to generate hype. With over ten thousand views on a single Facebook Live video, Tweed demonstrates how to use partnerships to boost engagement.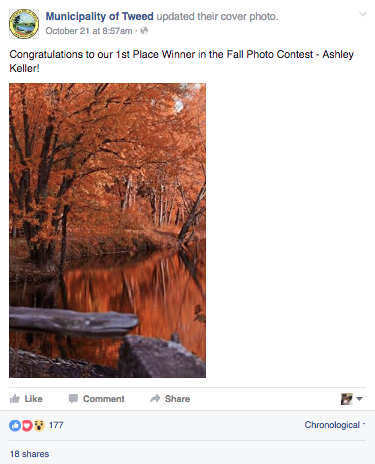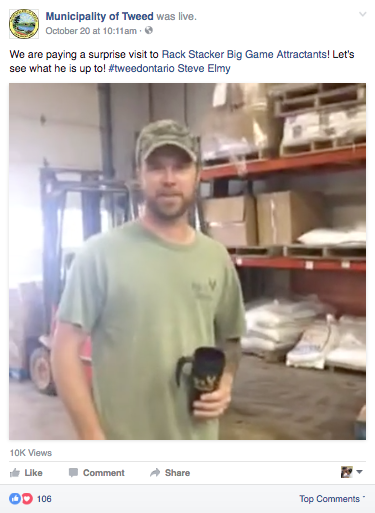 Prince Edward County - Population 25,258
With a decently sized population and a sizable group of cottagers and visitors, Prince Edward County uses a variety of social media channels, including Twitter, Facebook, Instagram, Flickr, and YouTube. While they generate engagement on each of their accounts, their use of Instagram and Flickr set the bar for other municipalities.
The Prince Edward County Instagram might be one of the best municipal accounts that I've come across in a long while. With beautiful content, topical posting, and a well crafted editorial calendar, the County's post create the type of atmosphere that make you want to jump in the car and head on over. Moreover, they use the channel to promote local businesses and secret spots, generating chatter between citizens and visitors alike.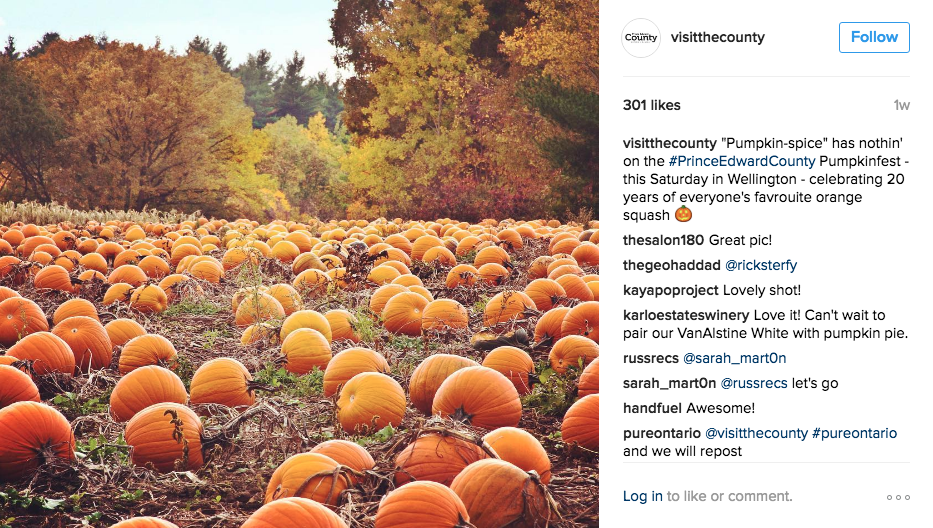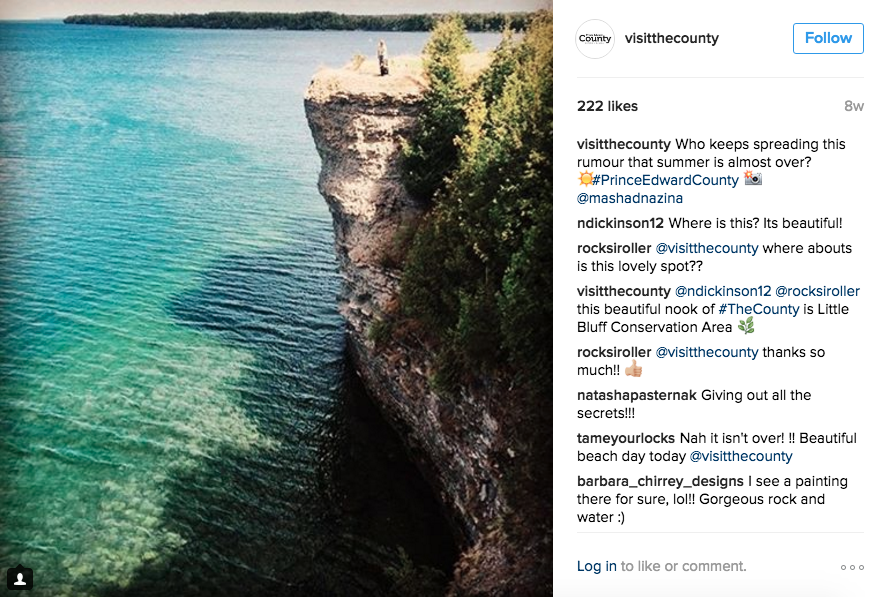 Flicker: 24,842 tagged photos, 2,349 members in Flickr Groups, 49,720 photos in Flickr Groups
Prince Edward County draws photographers from across the country to capture their unique birds, scenic landscapes, and heritage buildings. Flickr allows Prince Edward County to find unique influencers, who are producing amazing user-generated content, and capture the wonder and beauty that their visitors and citizens uniquely notice about the area. By utilizing user-generated content, municipalities are able to both grow their influence base and create reciprocal relationships that draw people back to their region over and over again.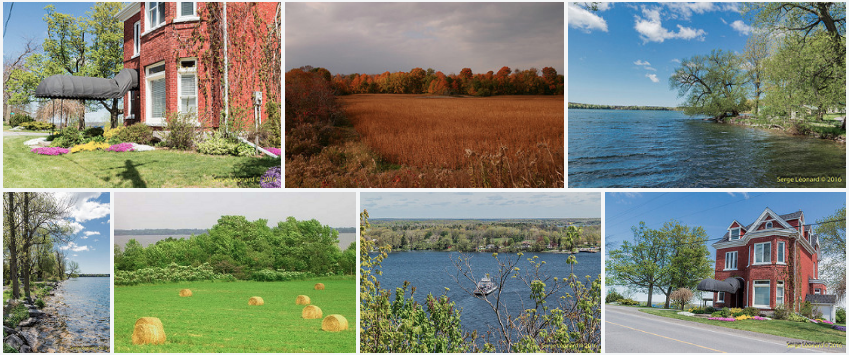 Guelph - Population 114,940
As a larger city, Guelph has a highly concentrated population with a large student base while surrounded by large rural and agricultural landscape. With a rotating population and a significantly large visiting population, the City of Guelph has multiple accounts at multiple social media channels, including Facebook, Twitter, YouTube, Flickr, and Instagram. Their YouTube account utilizes professionally produced video content in a truly transformative while the creation of the #Guelphie remains one of my favourite municipal hashtags.
The City of Guelph's YouTube channels highlights the variety of different services it runs, government processes, future plans for the City, and highlights of the best places to eat, stay, and tour while in the City. By using professional videos, bite-sized pieces of information, and quick facts, the YouTube channels extends reach of the communication department and creates a forum on topics that might not have reached those individuals outsize of the Internet.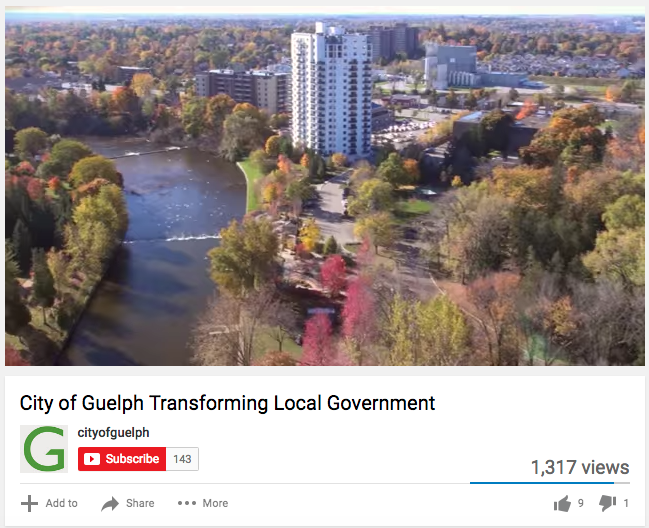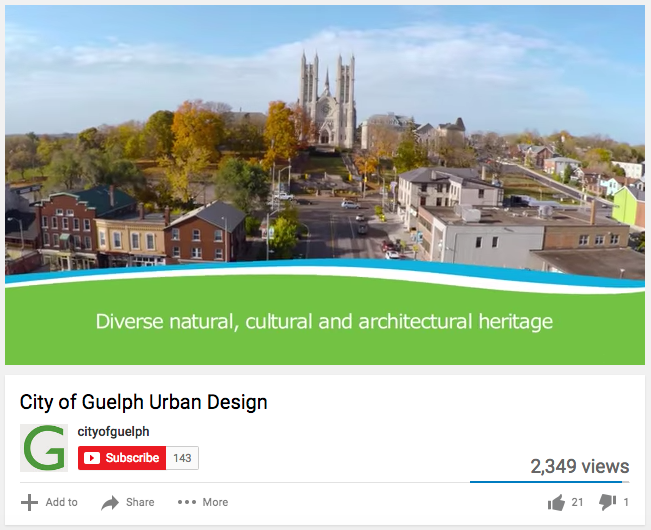 The #Guelphie is a gem of hashtag. By using the Selfie phenomena and pairing it with the culture of Guelph, the #Guelphie allows visitors and citizens alike to highlight Guelph in photos that would not usually be tagged with the City. This is the type of community engagement that lasts much longer than online ads or single messages on a single channel; instead, it creates a long-lasting talking conversation.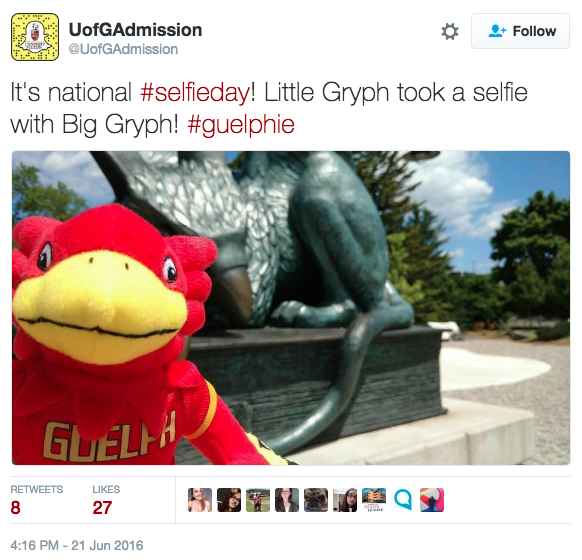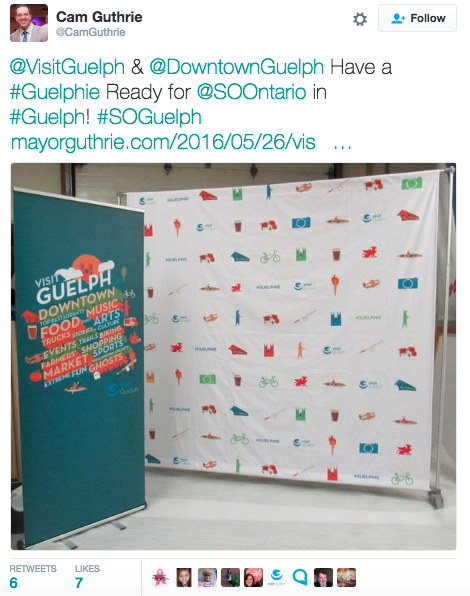 Mad Hatter Technology is made up of social media experts.
Contact
our Buzz Machine today to assist with your community engagement needs.
Related Chatter