Share
Engaging local communities is key for any organization. But when your line of business is operating an airport, transforming NIMBYs into YIMBYs becomes a top priority. Through the use of community engagement strategies, airports across the globe are creating long lasting, reciprocal relationships with the communities that sustain and surround them.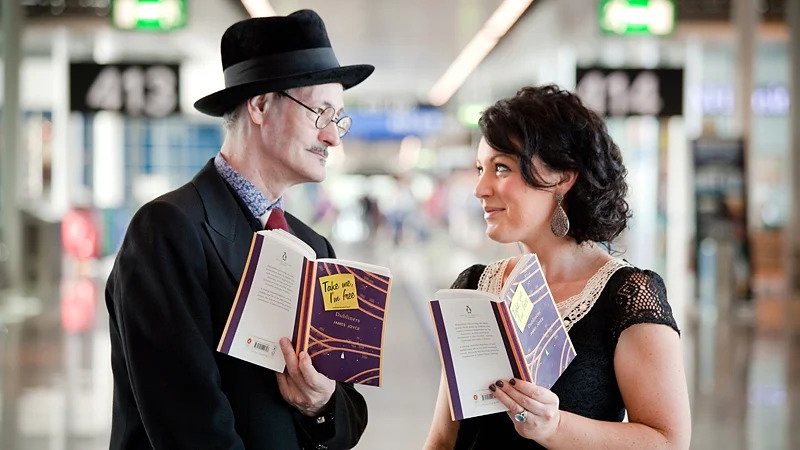 As an art nerd, I absolutely love Dublin International Airport's partnership with the Corn Exchange/Dublin Theatre Festival over their production of James Joyce's Dubliners. They created an interactive, month-long campaign. Their SoundCloud posted a variety of audio clips from the show/book daily, with a variety of other interactions through social media channels. Their social media channels also created a scavenger hunt of sorts as 150 copies of the book were hidden in the airport. When found, individuals could use social media to post pictures of the work to be entered into a draw to win extra prizes, including tickets to the production.
---
Bangaluru (Bangalore) International Airport Limited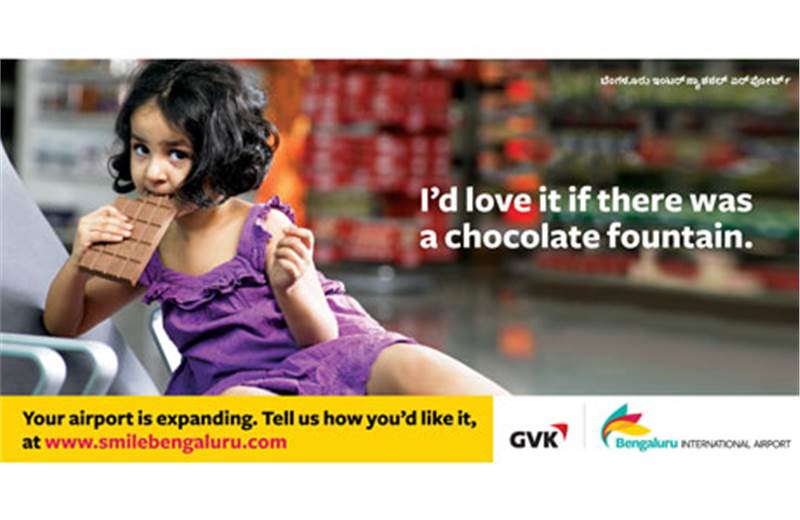 During Bangaluru International Airport's Terminal 1 expansion, the airport decided to take community engagement online. Their campaign, "Your airport is expanding. Tell us how you'd like it to be," used children to highlight some of the ideas that community members could submit. Once you had an idea, you went to their website, filled out a form, and voila! The top ideas were then implemented in the airport's redesign.
---
Edinburgh International Airport
The Edinburgh Airport has a specific community board that contains business people, public servants, citizens, and airport staff. This board goes over everything from noise reduction strategies to funding decisions for corporate social responsibility actions, contests and community engagement plans to creating a contract with the community. This community contract is, by far, one of the best initiatives that I've seen an airport take to turn NIMBYs into YIMBYs. Check it out below:
We will maintain a dedicated and ring fenced community fund that will invest in good causes and local projects covering education, the environment and sport
We will be open and proactive in communicating with local residents by producing and delivering a community newsletter to 10,000 local homes regularly
We will automatically charge more for older noisier aircraft to operate at the airport to encourage airlines to move to quieter models
We will record the noise produced by arriving and departing aircraft and will fine those that break the noise thresholds set down by the UK Government
We will ensure that residents can complain about noise at any time of the day through a freephone dedicated number - 0800 731 3397 - and will aim to respond to all calls within two working days
We will record the route taken of arriving and departing aircraft and take up any failure by airlines to adhere to agreed flight paths
We will monitor air quality levels around the airport and ensure the airport's impact is kept to a minimum
We will minimise pollution and congestion on local roads by working to increase the use of public transport by passengers
We will fund the necessary repairs to nearby properties that have been found by an independent surveyor to have affected by vortex damage from aircraft
We will protect those who would be affected by the airport's future growth through our Home Owner Support Scheme and Property Market Support Scheme
Related Chatter