Share
Apple's annual WWDC (Worldwide Developers Conference) begins today and ends on Friday in San Francisco, CA. The WWDC is used to bring Apple developers together from around the world.
Apple is more of a culture than a brand. Those with Apple products find comfort and class in using a sleek and seemingly simple device.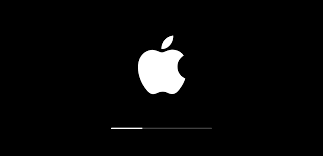 Though Apple tends to remain secretive about new products, during this conference they unveil the latest software updates for all of their products.
iOS10
The new operating system is said to offer a stacked version of Siri, this updated version will be able to answer calls and transcribe voicemails. It is also rumored that Siri will become available for Mac - allowing users to open apps and search the web quicker. The option to remove default apps from ones phone has also said to be an option, which will delight many iPhone users as we don't use some of these apps and they take up space on our devices. Another exciting update opens up iMessage to developers with the iMessage platform. Additionally, the new iMessage includes larger emojis, the ability to tap words to turn them into emojis, and rich links. The new iOS will be released in the fall.
watchOS 3
Apple continues to improve their smart watch OS by making a number of improvements, including much needed performance improvements. Scribble is a new feature that provides a new way to type messages from your watch, by scribbling letters that are converted to text. New gestures, faces, and other features are also coming to the Apple Watch when watchOS 3 releases this fall.
macOS
OS X is no more, as the more appropriately named macOS Sierra was announced this week. The most notable update introduces Siri to the desktop. This is well timed with their announcement that Siri will also be opened to developers, meaning third party apps can leverage Siri for the first time. The new macOS will be open to beta in July, and the full release is due in the fall.
tvOS 
Siri also seems to be the star of the new tvOS update, as you can now ask Siri to search over 650,000 movies and TV shows, or even search YouTube via voice commands. Other notable updates include a single sign on feature, saving you from re-entering password after password, a new remote app, and a dark mode theme. 
View this short video to learn more about the announcements at the 2016 WWDC Keynote
    
Mad Hatter loves everything Apple. Check out our Apple Shortcuts blog
here
, or learn more about
Apple Pay
. 
Related Chatter