Just Keep Livin' is a lifestyle clothing line designed by Matthew McConaughey and based in Los Angeles, California.
Situation
"To bring a healthy child into this world, raise them right and watch them grow is the biggest miracle there is."
Matthew McConaughey
Many inner city kids face struggles and situations surrounding financial and emotional support. In these situations, young children can lack the structure they need to be able to acquire positive physical and mental health practices.
When actor Matthew McConaughey's father passed away, he was also having a rough time accepting the loss of someone so special. Matthew later stated, "My life is the road man. I need to keep moving" and while filming Dazed and Confused, there was a phrase in his script, "You gotta just keep livin' man...L-I-V-I-N", and it resonated with him during this difficult time in his life.
Solution
Matthew created a clothing line Just Keep Livin (JKL) to reconcile this time in his life, and to share his philosophy to keep "Livin' & Givin'". He needed a website and content management system to both feature his casual menswear line and his way of life.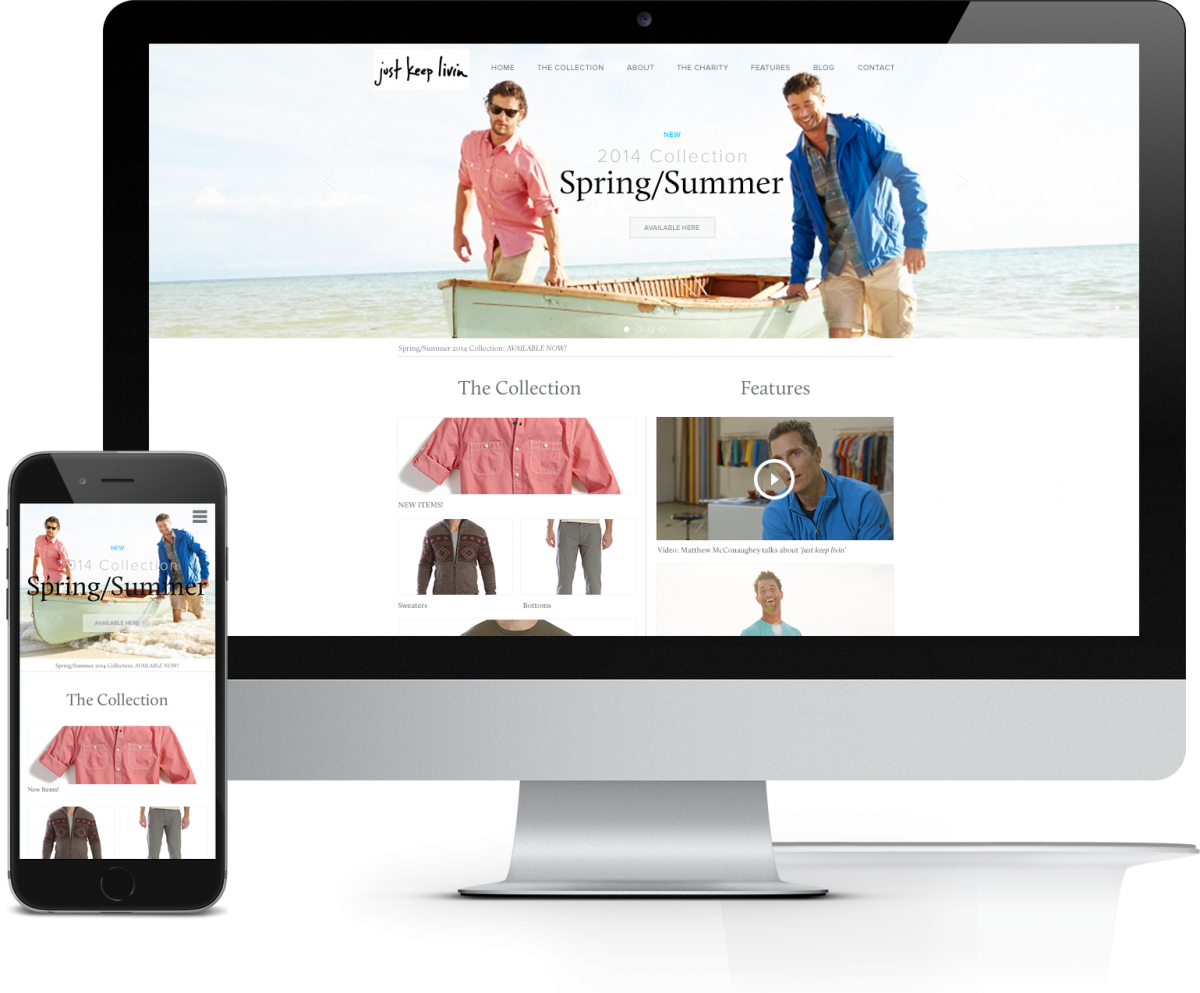 The website was designed to share his philosophies, the foundation he created to give back, and the clothing inspired by his love of the outdoors.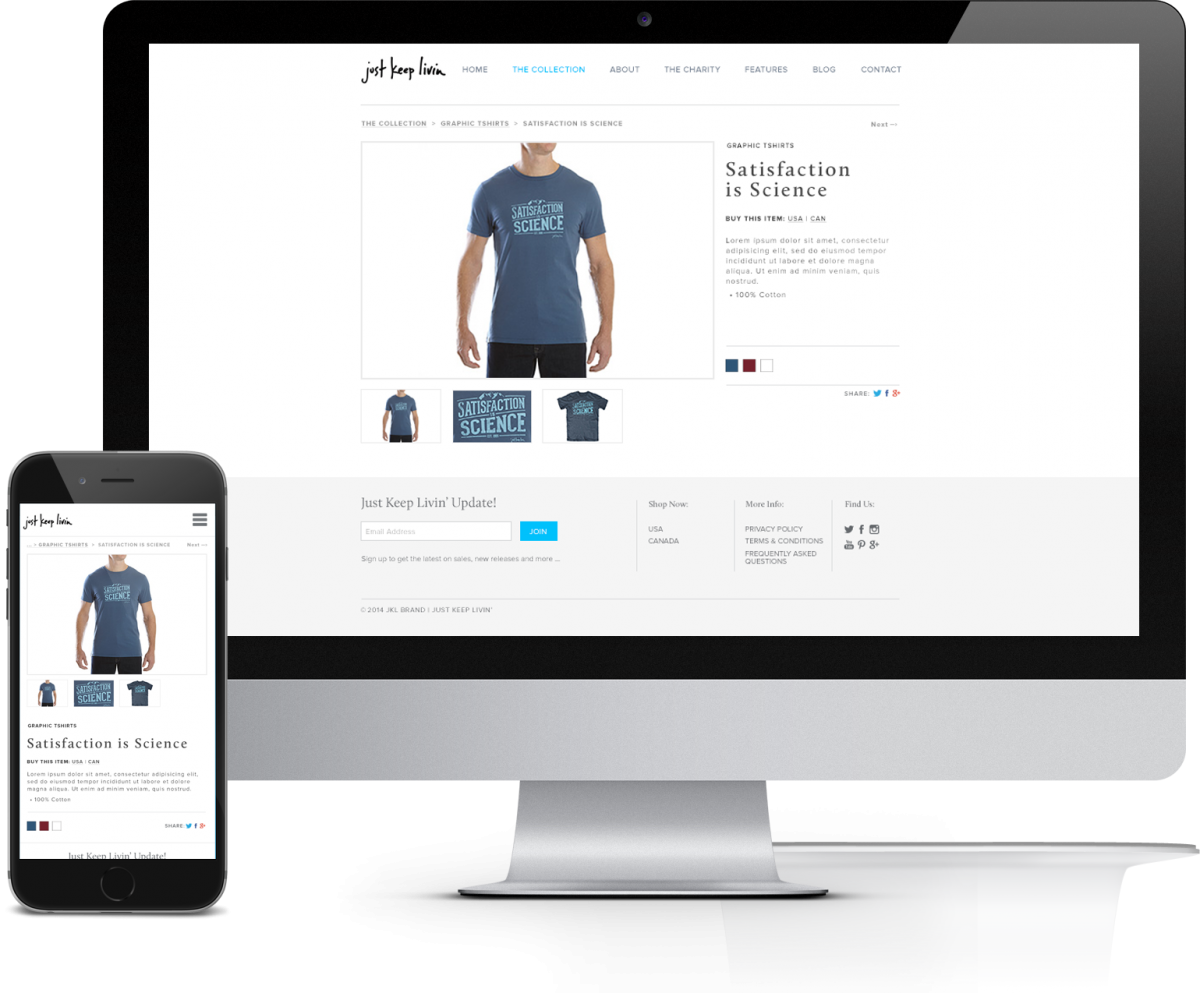 A portion of every sale, ten cents from each dollar, is donated to the JKL Foundation, a nonprofit organization providing after-school fitness and wellness programs for at risk children. The JKL foundation was created to encourage youth to live and lead active lives making positive choices towards their journey to adulthood.

Matthew is a kid at heart and shared he sentiment that, "Kids will remind you that, even though you've gone down a road 100 times, it's brand new for them - and that's healthy."
The afterschool program contributes to youth and teens mental and physical wellness by offering advice and guidance on nutrition, participation in physical activity and psychological support.
Services
Services with an online catalog featuring hundreds of pieces of casual menswear, the site features Matthew's famous t shirt lines.

The website was designed to feature key clothing categories with lifestyle imagery and product photography for customers and fans to browse and shop online.
My hero is always me in ten years. That's who I chase every day.
Success
The story of JKL was shared online across North America and globally to the world. The foundation is supporting children to believe in themselves and go into the world with confidence. With online sales increasing, the foundation can focus on the fitness, wellness, mental health and nutrition of young children, improving the lives of low income inner city youth.
"There are three things I need each day, one is something to look up to, one is something to look forward to and one is someone to chase."
Matthew McConaughey
Features & Services
Application Development
content creation
Content Management System
content publishing
Digital brand strategy
digital design
Online catalogue
Responsive website design
Search Engine Optimization
Social Media Marketing
User Interface Design
Website Design
website hosting