Changing Lives Improving Life
The University of Guelph was established in 1964 and the academic institution services over 20,000 undergraduate and 2,100 graduate students in Guelph, Ontario, Canada.
Situation
Within the University of Guelph, the Community Engaged Scholarship Institution (CESI), was established in 2009 to engage and inform community programs and policies. Working within the Institute, researchers in 'The Research Shop' provide data and information surrounding critical programs for social services, food systems, environmental sustainability and related community services. The Institute needs to create a professional brand and identity online to further establish their engagement and community support role.
Solution
The website was designed to be friendly and informative appealing to an approachable, community-based audience. The community-based participatory research resources posted online help to share, identify and address social problems and develop policies for positive change.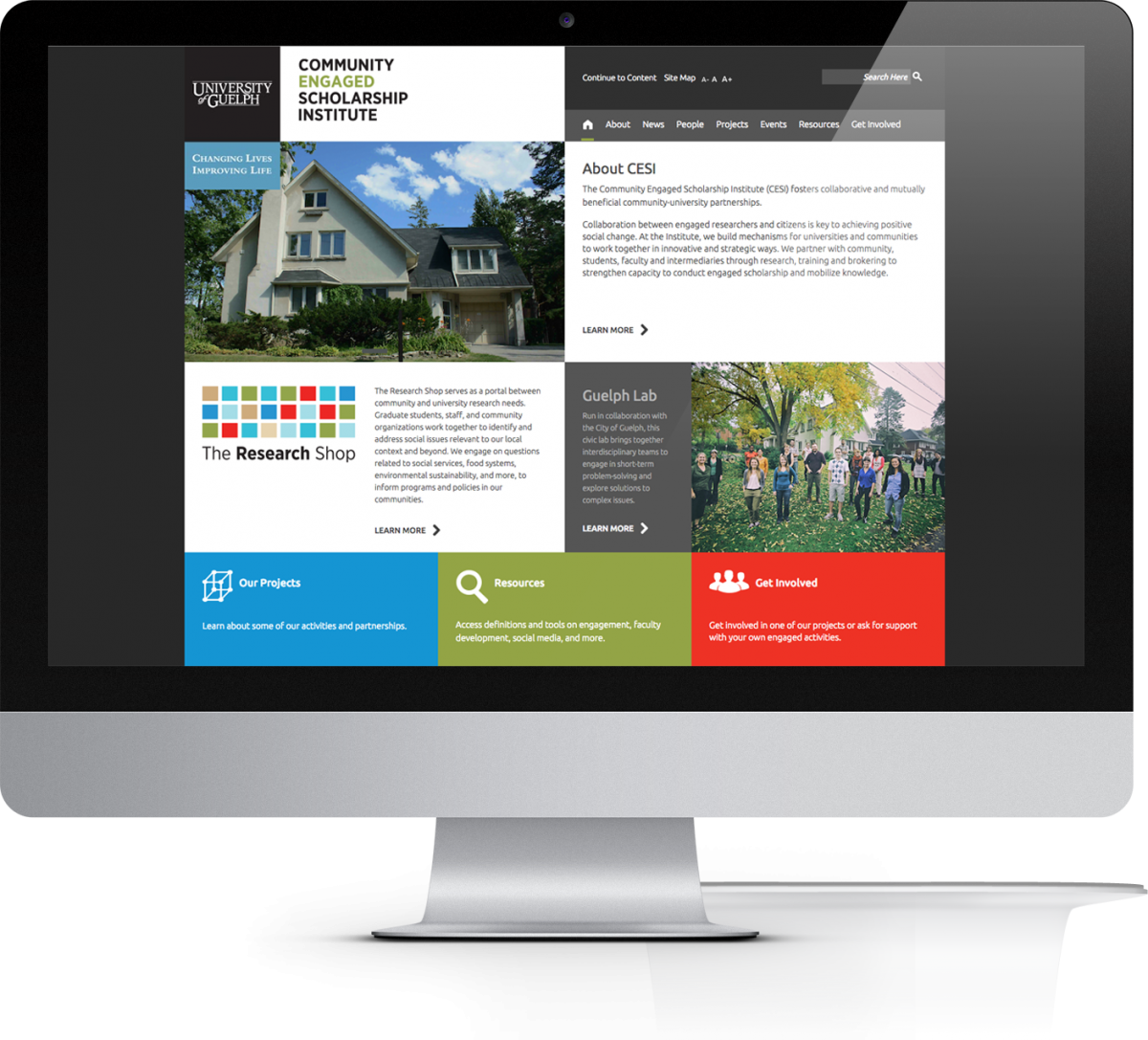 With an aim to strengthen faculty and student engagement with local, national and international communities, the site was designed to connect people with projects and to share events, news and resources. In support of community engagement, and socially responsive research, the website helps to connects professors, researchers, students, and service organizations within the community to create opportunities for new initiatives.
Services
A bright and engaging new user interface design digitally rebranded The Research Shop. The new website is contemporary, aligns with institutional branding and style guidelines, and provides accessibility compliance.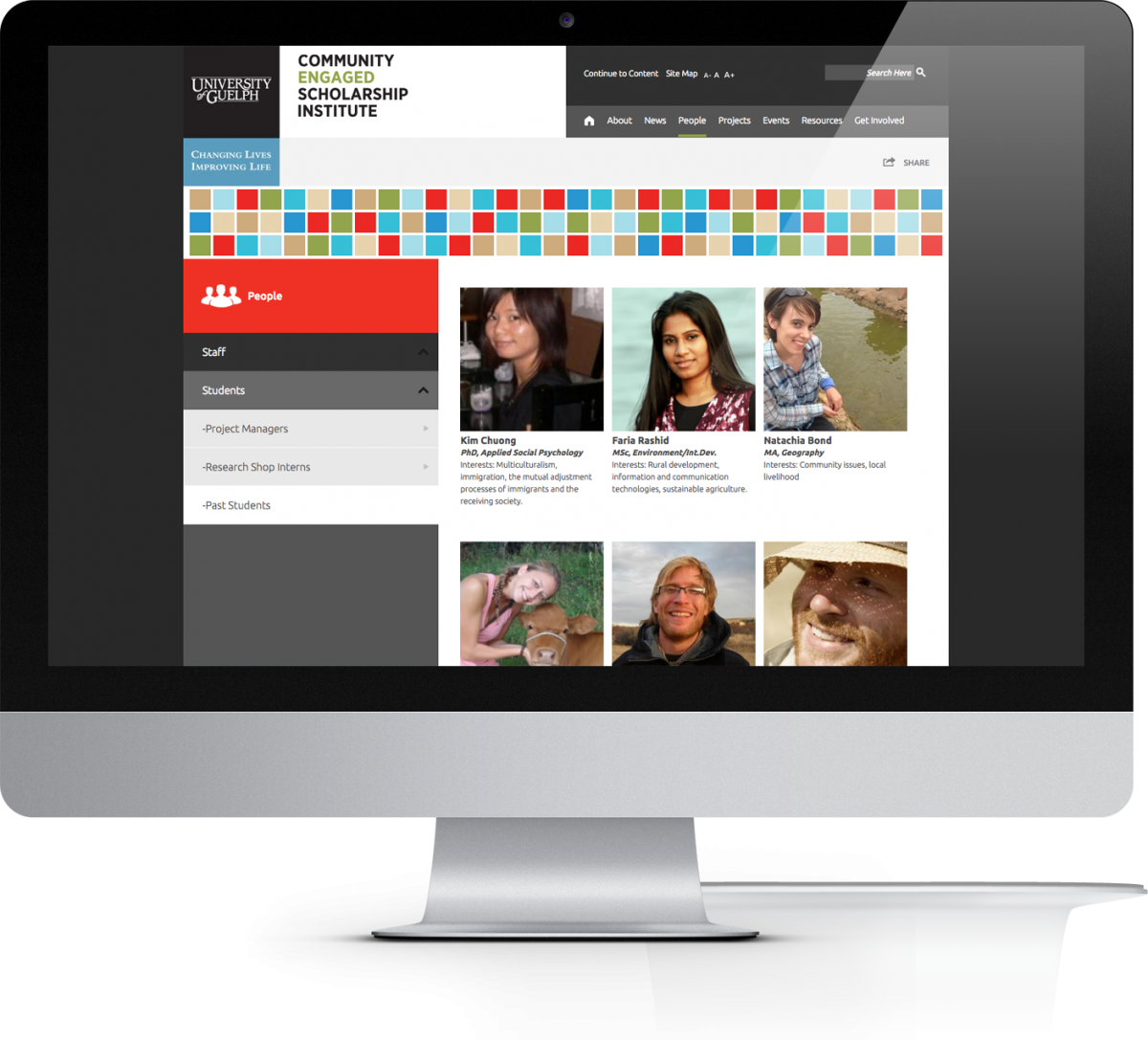 A place to support research, teaching, training and experiential learning, the website provides a strategic online hub to share, connect and collaborate on community initiatives.
Success
With a focus on community partnerships, mobilization strategies, and engagement, the digital rebrand provides a bright space online to communicate teachings, discoveries, and research. In order to strengthen the underlying fabric of our communities, The Community Engaged Scholarship Institute has connected the community online, with its collaborative and social responsive research.
Features & Services
Application Development
Content Management System
content publishing
Digital brand strategy
digital design
Drupal development
IT & server support
Search Engine Optimization
User Interface Design
Website Design