In October 1962, Human Civilization Came Close to Being Destroyed.
An innovative look at one of the most important crises of the 20th Century...chronicling the hidden details of the Cuban missile crisis. - Errol Morris, Academy Award Winning Director of The Fog of War
The Balsillie School of International Affairs entrusted Mad Hatter Technology to deliver this transmedia project to the internet. With worldwide publicity and attention, The Armageddon Letters features a virtual John F. Kennedy, Khrushchev and Castro blogging in "real time" to denote the 50th anniversary of the Cuban missile crisis.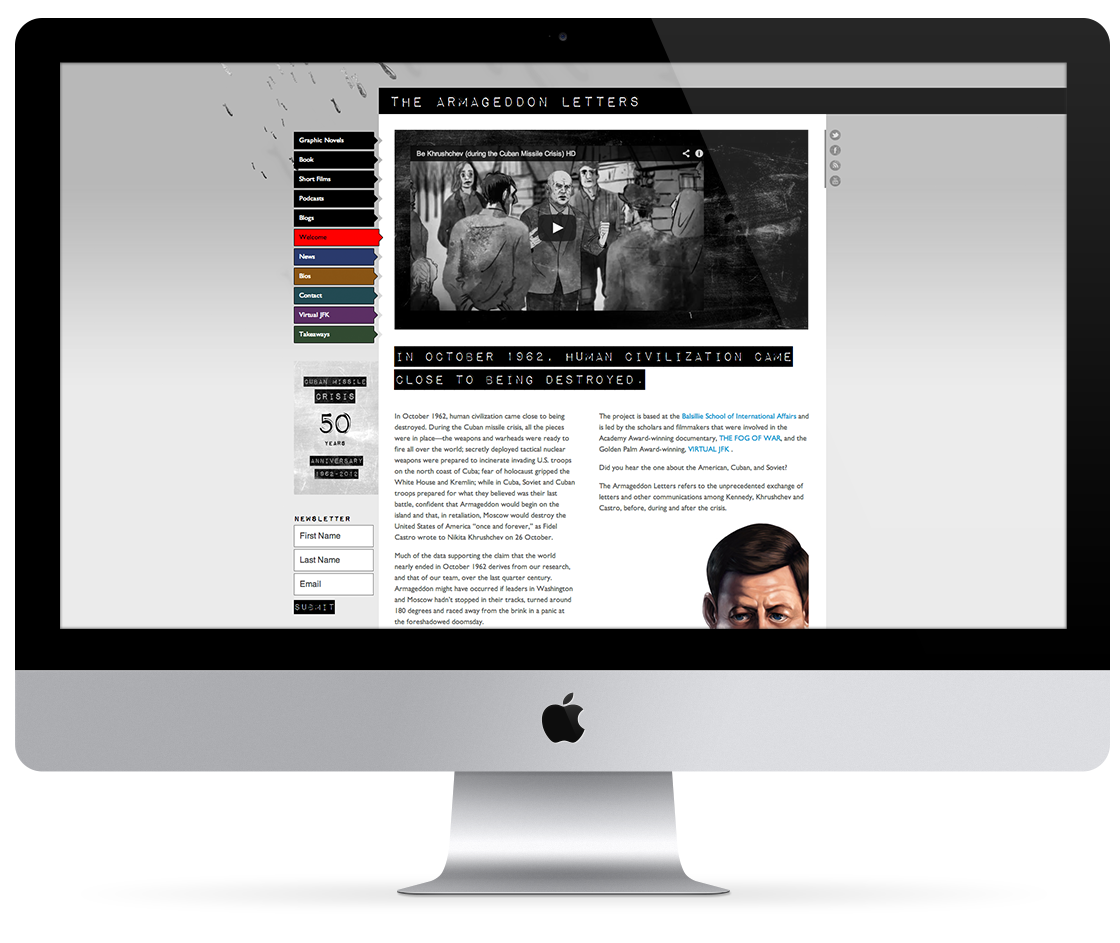 Features & Services
Application Development
Content Creation & Publishing
Content Management System
Search Engine Optimization
Web & Application Hosting