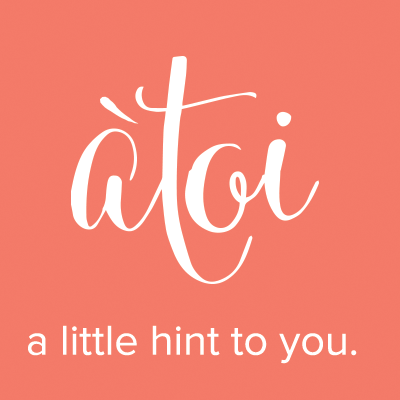 Founded in December 2013, by a Canadian technology entrepreneur on a business trip to Manhattan, the idea to bring haute couture fashion to the masses on mobile devices was celebrated over martinis at the hotel bar.
Situation
With a bustling city of almost 10 million people, New York City hosts over 55 million tourists annually. Manhattan is the perfect setting to launch a social, local, mobile application. Fashionistas living the big city life, and millions of visiting tourists want to know where to find the latest in haute couture inspired fashions.
Solution
With a love of fashion and experience designing technology solutions for the fashion industry, the app idea went from martini napkins in Manhattan, to the 'design house' of the Canadian digital media agency Mad Hatter Technology, located just outside of Toronto.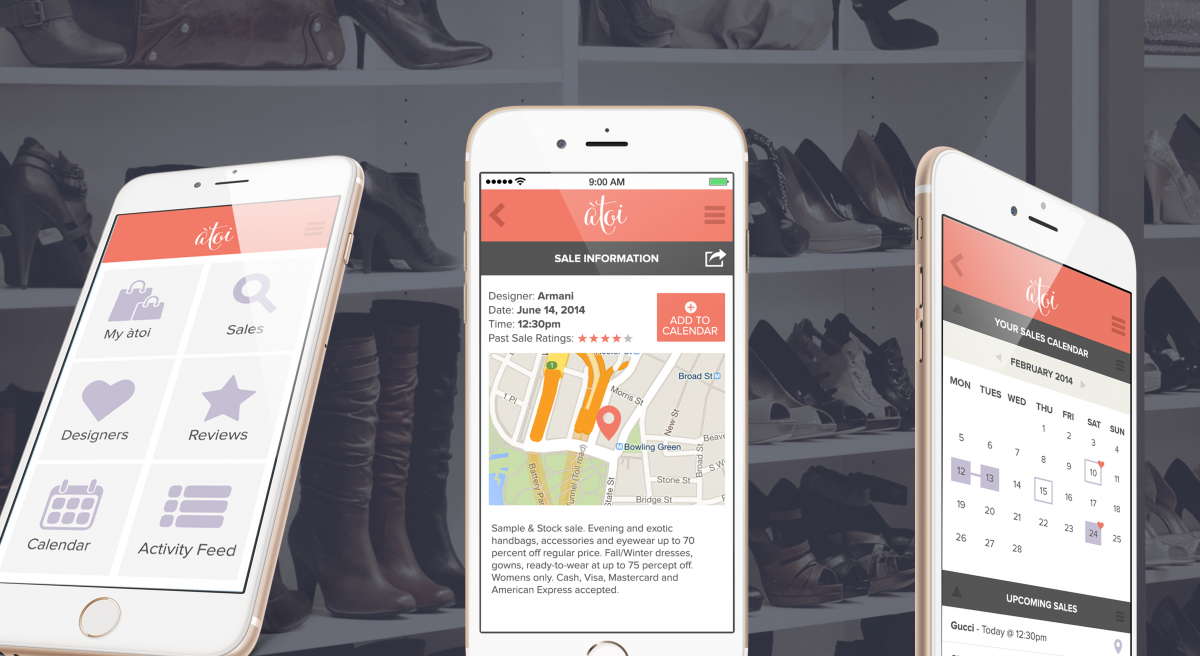 Launching first in Manhattan, àtoi brings you haute couture fashion sample sale locations and dates across the city. Follow your favorite high fashion designers and personalize your calendar to receive reminders of upcoming sales. Get real-time notifications of sample sales happening near you. Check out sample sale reviews and ratings to stay up-to-date on the latest sales.
Services
With localization top of mind in the app design, the mobile app will aggregate data of sample sales in Manhattan and notify users of sample sales nearest to their proximity. New app releases will allow for users to view sample sales by neighborhoods and receive real-time notifications of sales happening 'now' in their area, while walking, shopping or working nearby.
Success
A social, local, mobile play - also known by marketing technologists as 'solomo', sample sale shoppers have fallen in love with àtoi. Haute couture translated literally means "high dressmaking", as defined by authentic French design houses with "high sewing" collectively known to represent "high fashion". iota is the smallest little bit of a hint and spelled in reverse is atoi. With a French influence in Canada, the design team loved à toi, which is french for "to you".
And àtoi is a little hint to you.