A custom built website for a international non-for-profit environmental magazine based in Waterloo
Canada's National Environmental magazine explores policy and debate surrounding environmental science issues.
After forty years of growth, the iconic publication Alternatives Journal needs to rebrand and create a new digital media presence.
A bold rebrand is digitally designed into a powerful publishing site. Architected for mass media, and developed with search engine strategies, online traffic has increased locally, nationally and globally, and monthly sales volume triples with the launch.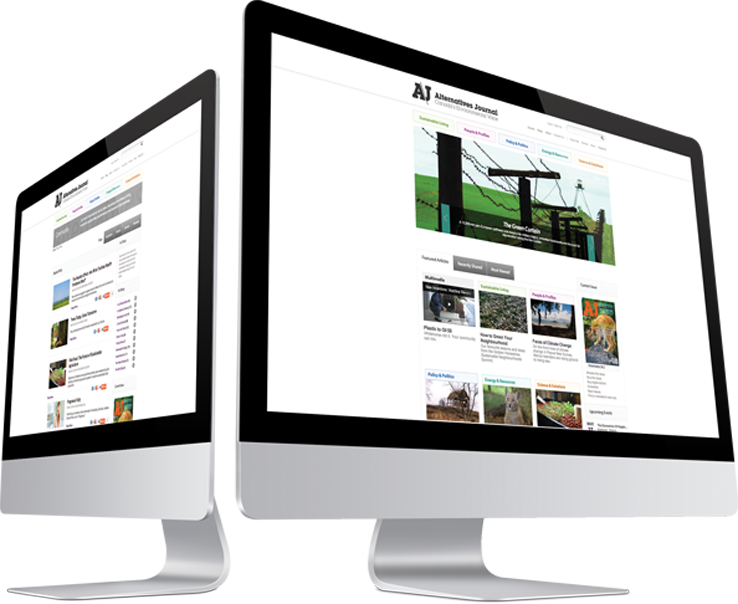 Features & Services
Application Development
Content Creation & Publishing
Content Management System
Search Engine Optimization
Web & Application Hosting