Online knowledge resource for policy-related issues on Africa
Founded in 2001, the Centre for International Governance Innovation is an international governance think-tank located in Waterloo Region.
A Digital Library
The Centre for International Governance Innovation needs high level technical expertise to translate an extensive library collection onto the Africa Portal website.
API integrations, custom programming and database development allow for the import of mass amounts of data.
Articles from the massive library collection are transformed by the content management system and distributed online with search and find filters and custom analytics to monitor the metrics on the library articles.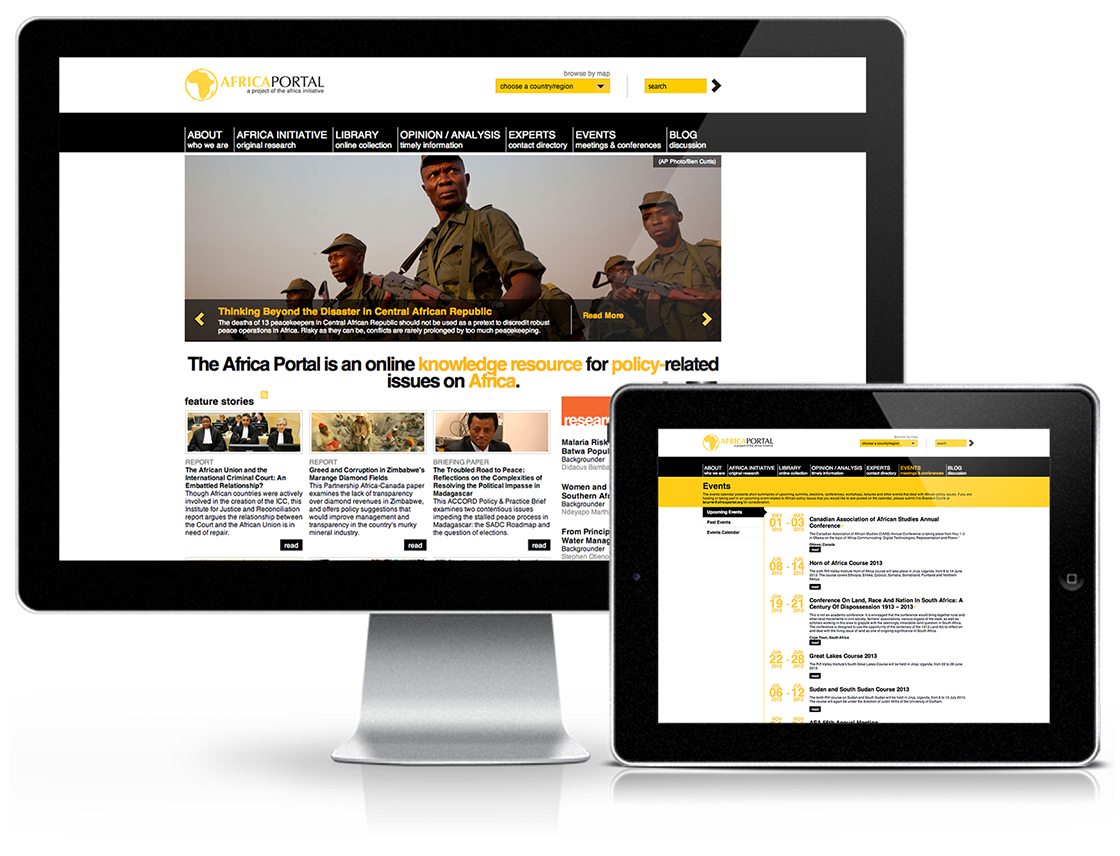 Features & Services
Content Management System
Custom module development
Data analysis
Data Management
Search & filter optimizations
Service & support
System performance upgrade
Website development