Canada's National Environmental Magazine
University of Waterloo was established in 1957 and has just over thirty five thousand students enrolled across six faculties on a campus in North Waterloo, Ontario.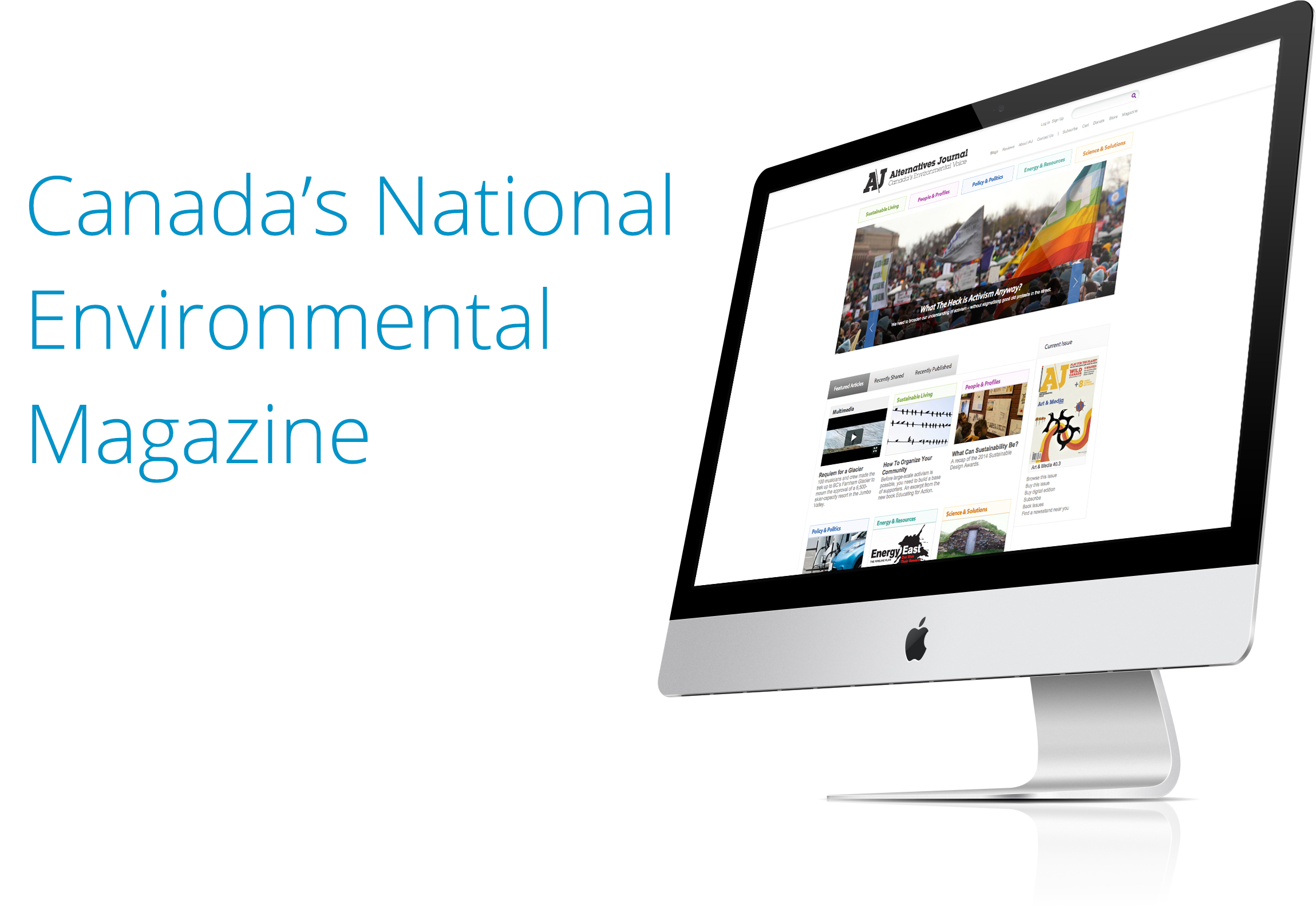 Situation
After forty years of growth, the iconic publication Alternatives Journal needs to rebrand and create a new digital media presence. A bold rebrand is digitally designed into a powerful publishing site.
Solution
Architected for mass media, and developed with search engine strategies, online traffic has increased locally, nationally and globally, and monthly sales volume triples with the launch of the new website and content management system.
Success
The Alternatives Journal is now extending its reach beyond Canada's national leading environmental publication and creating a global presence.
Features & Services
CMS system service & support
Content management system (CMS)
digital rebranding
Drupal CMS development
marketing strategy
responsive website design
Stakeholder Engagement
Systems design & information architecture
Technology Strategy
user interface design concepts
website hosting
Website launch event
Website launch promotion