Connecting Students & Life
Established in the 1800's, University of Toronto is a public research university serving over eighty thousand students with three campuses.
Socially Connecting Students
Emerging technology concepts for the current, future and alumni webspace. Platform recommendations, technology roadmapping, and user interface design concepts were provided with further strategic consultations and guidance for implementation.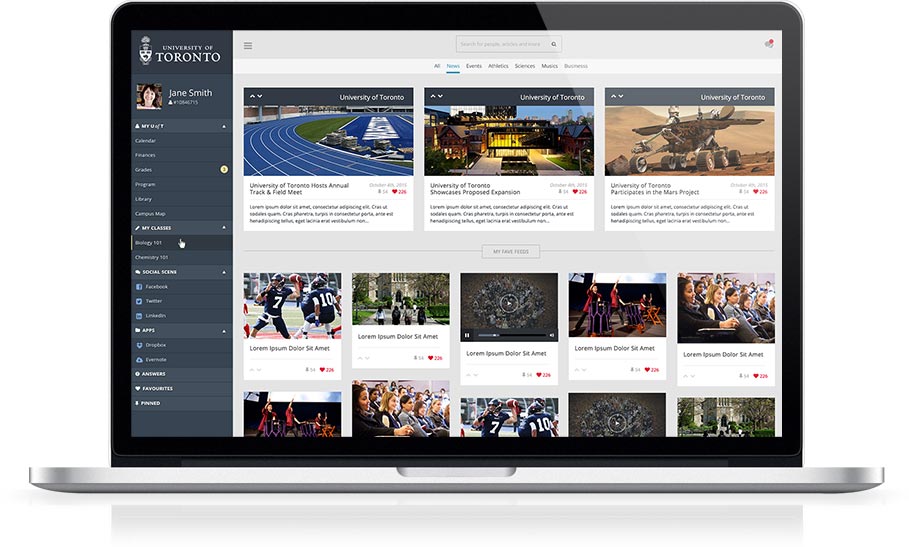 Success
Student Life is helping students flourish both academically and in life, offering academic support, career workshops, health clinics, and more.
Features & Services
Content Creation & Publishing
Design Thinking Sessions
Implementation consultations
Stakeholder Engagement
Technology Strategy