Responsive Design Moves College Mobile
As an extension of the University of Guelph, The Community Engaged Scholarship Institute serves as a communication portal for the community and the research shop, with focus on engagement and innovation.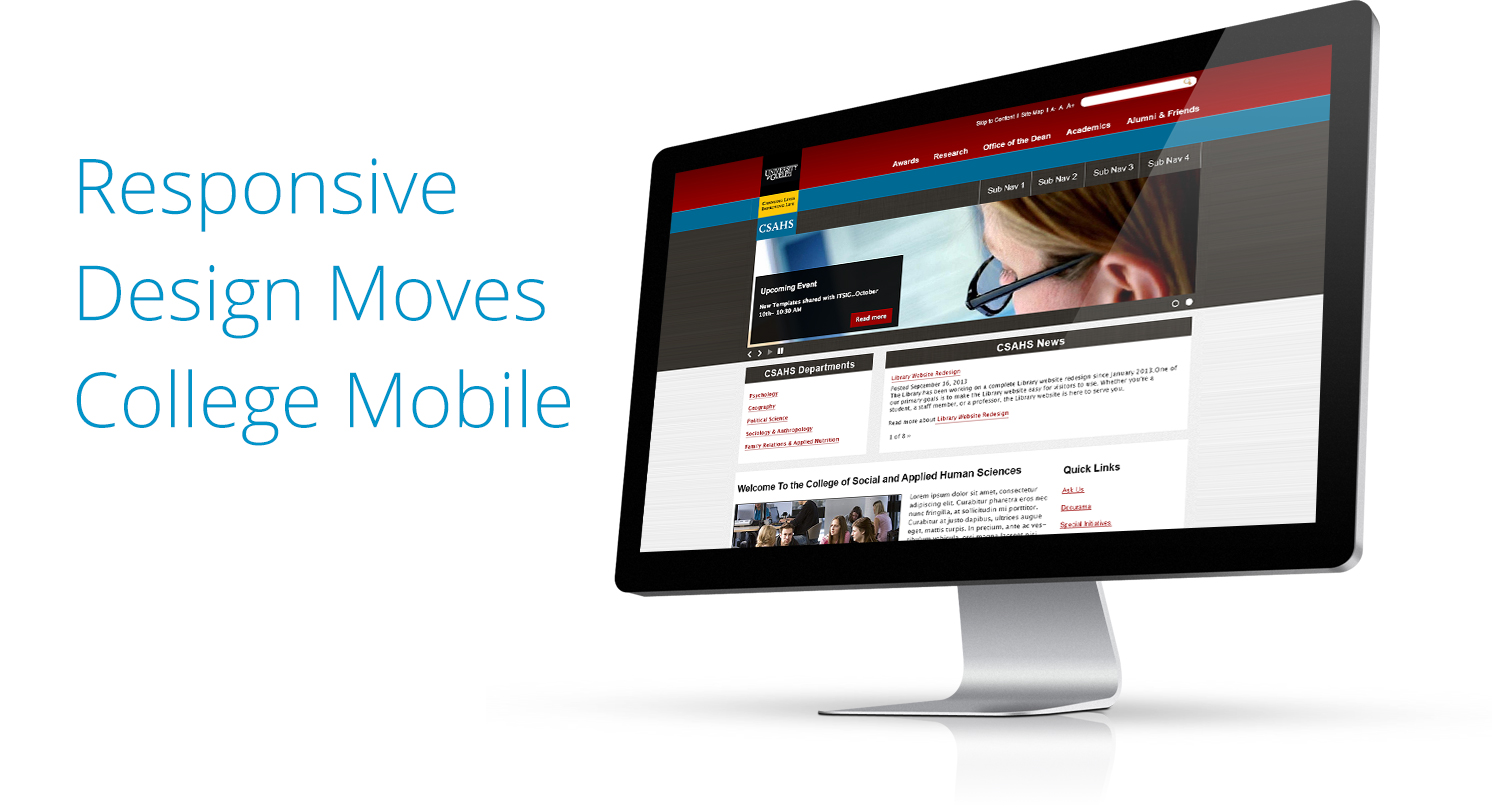 Situation
Mad Hatter Technology was selected as the vendor of choice to guide and advise on responsive and accessible user interface designs for the University of Guelph.
Solution
Responsive and accessible content management system (CMS) templates were needed for colleges to create standards for internal web development. The engagement provided advice on internal file structures, server infrastructure and web services work flow across the colleges.
Success
The web templates provide different designs and variations across colleges. The responsive page layouts allow the website to be easily viewed on mobile devices.
Features & Services
Accessibility advising
CMS system service & support
Content management system (CMS)
digital rebranding
Drupal CMS development
marketing strategy
Responsive website design
Stakeholder Engagement
Technology Strategy
User Interface Design
website hosting