Discover how to unleash the power of your social sphere of influence. Build your brand awareness and learn how to share your stories on social channels. Develop new media strategies for public relations and explore socially connected company initiatives which inspire culture creation. Social activities can generate leads and acquire customers. Engagement on social can provide customer support and service. Learn how to implement social media policies and strategies to make your business successful on the social scene.
Who should attend?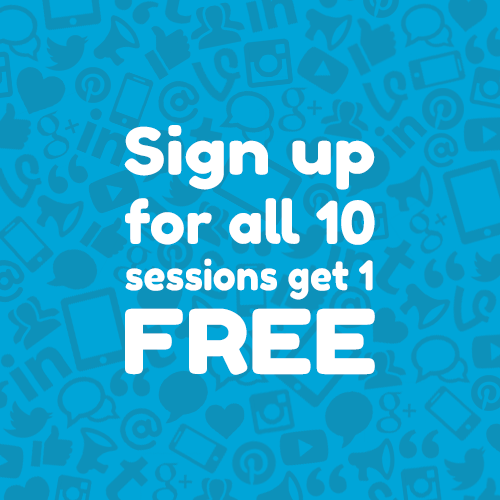 Professionals, Entrepreneurs, Business Owners, Managers, Marketing Managers, Marketing Directors, General Managers, Public Relations Professionals and related Industry Professionals interested in in-depth learning on social media channels for marketing or gaining personal professional development and knowledge within the social media landscape.
Location:
51 Breithaupt Block - Suite 100, Kitchener ON
Cost:
$50 / session or $450 / series*

Sign up individually or sign for all 10 sessions to get one session FREE*

Space is limited so reserve your spot early
Refreshments:
Mad Hatter Technology will be providing complimentary fruit, yogurt, juice, coffee and tea during each Social Media Madness session.
| | |
| --- | --- |
| Session | |
| 1. Leveraging LinkedIn | Learn how to leverage LinkedIn features, functionality and networking capabilities. Be sure to dress for success in this session, as you will be treated to a personal business profile image by a professional photographer. |
| 2. The Power of Pinterest | Become a board master and understand how to generate 'Pin-able" content and create "Pin"terest in your brand. Understand how to align your company or your personal interests with a successful board strategy. Discover the type of content your audiences will pin, like and follow. |
| 3. Twitter Talk | Learn how companies talk on twitter to successfully share stories, manage media, build their brand and connect with consumers and customers. A global platform for sharing and obtaining information, Twitter can help you nurture, cultivate, share and engage audiences locally and globally. |
| 4. Google+ is a Plus | Learn how to create 'circles of influence' and create communication and collaboration between different communities. Curate your content, improve your search rankings and take advantage of the Google+ ways to expand your professional digital media presence. |
| 5. Facebook Fundamentals | Engage with influencers, build brand awareness and integrate advertising for lead generation and customer acquisition. Fine tune your Facebook strategy to build an engaged and loyal following. |
| 6. Instagram Influence | Understand the rise of the Instagram Generation of over 400 million active monthly users. Learn how to influence consumers and discover how brand managers are integrating this channel into their marketing strategies. |
| 7. Read it on Reddit & Take in Tumblr | Learn how microblogging has changed the news and media landscape. Understand the social influence of new media and the power of user generated content. Discover how social media influencers have forever changed media and news reporting and whether or not there is a place for microblogging in your strategy. |
| 8. Snapchat Stories, Vine Videos & YouTube | Create a video series to share testimonials, post product videos, show behind the scene footage and create demos. Showcase company culture, share knowledge and educate your customers. Learn to inspire viral video sharing and generate new views with the power of video. |
| 9. Content is King & Queen | Develop a content strategy and find ways to create, curate, and effectively manage consistent editorial content. Keep your content flowing and understand how the four "C's" will help you create a powerful content creation machine. |
| 10. Managing the Madness | Learn all the tricks and tips to managing your social media madness. Discover industry software platforms and technology tools to make the management of your social media easier. |
| Social Soiree - 5:00 pm - 7:00 pm | Join us for an evening mixer and networking event with tapas, wine and cheese to discuss learning, express challenges and give us your feedback on course curriculum. |







Agenda

Series

Date

Time

1. Leveraging Linkedin

Tuesday January 19th

7:30 am- 9:30 am

2. The Power of Pinterest

Tuesday January 26th

7:30 am - 9:30 am

3. Twitter Talk

Tuesday February 9th

7:30 am - 9:30 am

4. Google+ is a Plus

Tuesday February 23rd

7:30 am - 9:30 am

5. Facebook Fundamentals

Tuesday March 8th

7:30 am - 9:30 am

6. Instagram Influence

Tuesday March 22nd

7:30 am - 9:30 am

7. Read it on Reddit & Take in Tumblr

Tuesday April 5th

7:30 am - 9:30 am

8. Snapchat Stories, Vine Videos & YouTube

Tuesday April 19th

7:30 am - 9:30 am

9. Content Creation, Curation & Consistency

Tuesday May 3rd

7:30 am - 9:30 am

10. Managing the Madness

Tuesday May 17th

7:30 am - 9:30 am

11. Social Soiree

Tuesday May 31st

5:30 pm - 7:30 pm